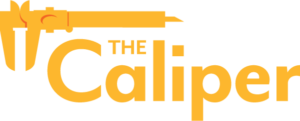 A place for insight, inspiration, and experiments.
The Oregon Alliance of Black School Educators (OABSE), an affiliate of the National Alliance of Black School Educators (NABSE), was established in 1975 to promote and improve the best educational experiences and outcomes for Black students and provides an avenue for supporting Black educators across the state.
We had the opportunity to chat with OABSE President Kevin Bacon, who believes that equity in education is so important because rooting out the systemic inequitable practices within public and private education is foundational to the survival of our democracy. During the conversation he shared more about his organization and the important work it is doing to support Black educators, including those in STEM education.
Do you think it is important to have Black educators represented in STEM education? If so, why? How does your organization support this?
The workforce shortage in STEM-related fields across the United States is well documented and is a national crisis. The shortage directly reflects how the education system has been geared to the success of white middle- to upper-class males and how pervasive systemic racism and sexism are within the STEM-related professions.
The research is clear that STEM-focused instructional pedagogy centered around problem-based learning (PBL) at all grade levels in K–12 is highly engaging to students of all demographics. The earlier students have access to this instructional model and the extent to which it is integrated with the Next Generation Science Standards (NGSS), along with intentional exposure (careers, field studies, and real-life context), creates the condition for confidence, agency, perseverance, and skills necessary for those traditionally excluded to pursue careers in the STEM field.
OABSE wants to support and partner with districts, Oregon Department of Education (ODE), and STEM-related companies that want to develop such pathways in communities where these opportunities have been non-existent.
What does your organization do to help educators focus on equity?
OABSE is in the midst of a pivot from a Portland-Metro focus to a statewide platform to support and serve more Black educators and reach more Black students—improving their educational experiences and outcomes. We have more than doubled our membership of Black educators in the last two months and have increased membership from outside the Portland area. Our board continues to secure and apply for grants and is putting an emphasis on internal infrastructure to support our pivot, as well as planning a February board retreat to likewise revisit our vision, mission, by-laws, committee structure, and budget process. Also, in the past two months we have been increasingly at the table with state legislators, the ODE, and state universities making inroads to influence policy, curriculum, and those decision-making networks.
In November 2020 we were accepted into the Oregon Black Student Success Network and have started developing relationships and opportunities to collaborate with more than 20 other agencies/organizations that are focused on supporting Black families and students.
What are three resources a school needs to implement equity practices?
Resources are important for sure, but mindset and philosophical approach—the lens, if you will, that is used for decision making—is the key to more equitable schools. These actions, combined with a solid STEM/STEAM culturally-specific pedagogical foundation, would be a great start:
Abandon standardized tests (assessments of learning) and replace them with assessments "for" learning and performance-based assessments.
Abandon traditional school climate practices in favor of a restorative approach.
Ensure that affinity spaces exist for students, families, and educators that live and work in the school community and that their voices are tied into the school governance feedback loop.
To learn more about OABSE, visit https://www.oabse-pdx.org/.
DON'T MISS AN ISSUE
Sign up for The Caliper
The Caliper newsletter is published monthly and covers urgent topics in STEM and education.