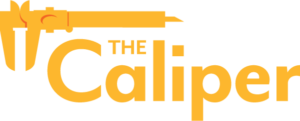 A place for insight, inspiration, and experiments.
According to author and education expert Page Keeley, formative assessment is one of the most effective strategies for improving the opportunity for all students to learn. This teaching tool gives educators valuable information to design their lessons to meet their students' needs. However, some teachers may struggle with how to use formative assessment as a vital part of their everyday instruction.
We had the opportunity to sit down with Keeley, developer and primary author of the award-winning Uncovering Student Ideas in Science series and the Formative Assessment-—Practical Strategies Linking Assessment, Instruction, and Learning series, to talk about best practices for conducting formative assessment in today's science classrooms. During the conversation, she provided five practical tips to help teachers be successful.
Use formative assessment probes at the beginning of a lesson. "People of all ages strive to make sense of the phenomena, concepts, and ideas they encounter in their everyday lives. Much of this sense-making happens outside of the classroom as students interact with their environment, family, friends, and media. As a result, students do not come to the science classroom as blank slates," said Keeley. "Use formative assessment probes at the beginning of a lesson to uncover the preconceived ideas students bring to the science classroom and use them to build a bridge between where students are initially in their understanding to where they need to be to understand the key concepts and ideas."
Keep students thinking. Do not give students the answer after using a formative assessment probe, advises Keeley. "Plan learning opportunities that will challenge their initial thinking and lead to conceptual change where the student willingly gives up a misconception when the evidence for the scientific idea is more compelling. Revisit the probe after students have had the opportunity to learn. Students can change their initial explanation, and now use evidence from their investigations, applying scientific principles and concepts to explain phenomena."
Use P-E-O probes. Keeley suggests using P-E-O (predict-explain-observe) probes so students can make predictions about an outcome before launching into an investigation. "Students are more engaged in an investigation when they first have to make a prediction and explain, discuss, and defend the reasons for their prediction," she said. "At the same time, the teacher is gathering important information about students' thinking. Students observe the outcome by collecting and analyzing data. When the observation and data analysis do not match their prediction, students revisit their initial ideas and work to figure out a new explanation."
Ask for the best answer. "Science often involves a gradual revision, refinement, and at times even a discard of existing models or theories when new ones with greater explanatory power are presented. The way students' ideas evolve when using the formative assessment probes mirror the nature of science," said Keeley. "Expect that students will move toward accepting a scientific model or explanation gradually. Let them know that what they are experiencing is the way science works in the real world. For that reason, always ask students for the "best" answer, not the right or correct answer."
Inform your instruction. "Always remember that formative assessment probes are not formative unless you are simultaneously using the information about students' thinking to feed back into your instruction while at the same time promoting conceptual learning," concluded Keeley.
To learn more about Page Keeley and her extensive work on formative assessment, as well as her upcoming edition of Uncovering Student Ideas in Science Vol. 2, visit https://www.uncoveringstudentideas.org/
DON'T MISS AN ISSUE
Sign up for The Caliper
The Caliper newsletter is published monthly and covers urgent topics in STEM and education.