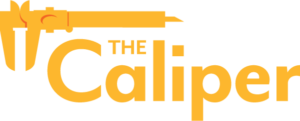 A place for insight, inspiration, and experiments.
As a company composed primarily of former educators, we love to honor educators who are still doing the hard work of teaching. Each year, we partner with NSTA to give out the Vernier/NSTA Technology Awards to educators who are using data-collection technology in engaging, innovative ways in the classroom.
Chosen by a panel of NSTA-appointed experts, the 2021 winners each received $1,000 in cash, $3,000 in Vernier products, and up to $1,500 toward expenses to attend an NSTA conference.
You can read about the innovative projects of this year's winners below. If you have a great idea for using data-collection technology to ignite learning for students, apply for the 2022 awards program by visiting www.vernier.com/grants.
High School
Joseph Muise
St. Thomas More Collegiate in New Westminster, BC
Physics teacher Joseph Muise engages his classes with frequent small-scale investigations to help his students see themselves as scientists. One of Muise's most popular investigations challenges students to use research methods from the past, then compare how their data improves when using Vernier sensors.
Benton Shriver
Canadian Valley Technology Center in El Reno, OK
Benton Shriver uses Vernier probeware to help high school students working toward healthcare certification get valuable experience using data-collection technology to better understand anatomy and physiology. One of the experiments Shriver created using Vernier technology involves students collecting water samples to study local turtle communities.
Jacob Bowman
Western High School in Kokomo, IN
Jacob Bowman believes in leveraging technology in the classroom to help students build the skills and analytical tools necessary to think critically and solve new and challenging problems. Since Bowman's arrival at Western High School in 2017, he has greatly increased enrollment in the school's physics courses through his hands-on, inquiry-based experiments that use Vernier probeware and sensors.
College
Katrina Henry
Assistant Professor, Virginia Wesleyan University in Virginia Beach, VA
Assistant Professor of Physics and Earth and Environmental Sciences Katrina Henry wants to inspire a love of science in all students, even those not planning on majoring in STEM. She will use her winnings to build a Physics of Sound class for non-science majors using Vernier technology and donated musical equipment from her university's music department.
DON'T MISS AN ISSUE
Sign up for The Caliper
The Caliper newsletter is published monthly and covers urgent topics in STEM and education.