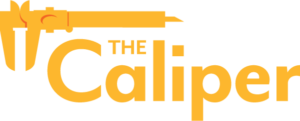 A place for insight, inspiration, and experiments.
Climate change is one of the biggest challenges facing our world. Combating this crisis will require a truly collaborative effort at every level if our society is going to ensure a healthy and vibrant planet for generations to come.
We had the opportunity to sit down with the Alliance for Climate Education (ACE), an organization committed to educating young people on climate change and empowering them to take action about this global issue. In the interview, Ashley Young, ACE's Education Program Manager, shared more about her organization and how STEM educators can help students get involved in the fight against climate change.
How did your organization come to be?
Alliance for Climate Education (ACE) was founded in 2008 by Michael Haas. Mike had already founded a wind energy company in response to learning about climate change in college, but when his young son learned about climate change in grade school, Mike was faced with the realization that he could be doing more. It was then that he decided to start a nonprofit to focus on climate literacy. ACE has grown and contracted over the last 13 years, and, in 2020, I was brought on to help organize on the ground in my hometown of Tampa, Florida. Our plans radically changed at the end of March 2020 when COVID-19 hit. We shifted to providing more digital content and remotely fighting misinformation regarding civic engagement and climate science.
What is the importance of STEM education as it relates to climate change? How will today's STEM students help provide long-lasting solutions for climate change?
Understanding the causes, impacts, and solutions to climate change leads to fulfilling careers. This reality is already evident in the data: the fastest-growing occupation is wind turbine service technicians, followed by (in 3rd) solar photovoltaic installers. The impacts of climate change are already being felt throughout society, yet around the world, people are still burning fossil fuels. We need imaginative thinkers in all occupations to incorporate sustainable principles into their day-to-day lives.
We need imaginative thinkers in all occupations to incorporate sustainable principles into their day-to-day lives.
ACE features a number of stories about young people getting involved in climate change activism, advocacy, and action in their own communities. Climate change feels so huge. Why is it important to encourage young people to get involved where they live?
At the Alliance for Climate Education, we especially love honoring the stories of young people who are taking action to preserve a livable world. Many young people are already seeing and feeling the effects of climate change, whether it's more pollen in the spring, more wildfires in the summer or more extreme weather all year round. Our Climate Stories Map features 23 young people from 15 states and Puerto Rico. This is important work because young people will be the most affected by climate change, and they still have the agency to do something about it. We hope that by seeing representation of young people like themselves taking action, they'll feel empowered to have hope and get involved as well.
How can STEM educators help their students get involved in climate change advocacy?
Our Climate Our Future video and lesson plans help explain what's causing climate change, who it is impacting, and what are some of the solutions. We have Educator Resources that can be brought into the classroom at no cost. Throughout 2021, we're committed to creating new video content from 'mythbusting recycling' to 'what are CAFOS, and why do they stink?' Educators can sign up on our website and encourage students to text ACT to 42108 to become part of the ACE Youth Action Network and join the movement.
Learn more about the Alliance for Climate Education
Learn more about how Vernier is working to minimize the company's and its employees' impact on climate change
DON'T MISS AN ISSUE
Sign up for The Caliper
The Caliper newsletter is published monthly and covers urgent topics in STEM and education.