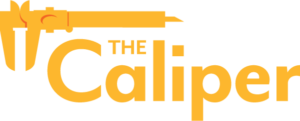 A place for insight, inspiration, and experiments.
Introducing renewable energy concepts to students is essential when teaching them how to combat climate change. Learning about renewable energy helps students apply principles in engineering, technology, and science to cultivate sustainable energy resources for the world.
The KidWind Project is an international leader in renewable energy education and has been working with educators and students to integrate renewable energy into classrooms for more than 15 years. The KidWind team is focused on three major areas: teacher training, curricula and materials, and the KidWind Challenge. The KidWind Challenge, which is a nationwide initiative to help students learn about renewable energy, challenges students to design, build, and test functional wind turbines and then compete at regional and national levels.
We had the opportunity to chat with Michael Arquin, founder of KidWind, to learn more about the KidWind Challenge and plans for the competition this year.
Can you tell us a little about how the KidWind Challenges began? What inspired the first event?
In 2003, I was a sixth grade science teacher in California. I was unhappy with the quality of products and curricula available for teaching wind energy science, so I set out to develop some new materials and a new approach to educating the world about wind energy. This led to the very first KidWind Challenge being held in a science classroom in Monterey, California, in 2003. Years later and with the support from NYSERDA, we held our first official KidWind Challenge in Albany, New York, in 2009.
KidWind Challenge from KidWind Project on Vimeo.
During a KidWind Challenge event, there are three main components for a team. First, teams test their wind turbine's performance and energy output and then present their design choices, challenges, and successes to a panel of judges. Teams also complete a renewable wind energy quiz, as well as an "Instant Challenge," which is a surprise activity to test their problem-solving, team work, and engineering skills. Since the first KidWind Challenge, events have been successfully implemented in 37 states with more than 40,000 students competing in 300 events across the country.
Since the first KidWind Challenge, events have been successfully implemented in 37 states with more than 40,000 students competing in 300 events across the country.
The pandemic has made in-person events difficult. What challenges have KidWind events faced during the past year? Have educators done anything innovative, creative, or out-of-the box to ensure students are understanding renewable energy using KidWind kits?
As the pandemic hit, we were in the midst of the year's regional challenges and gearing up for the National KidWind Challenge. We had to, unfortunately, cancel over 20 regional challenges and the national challenge last spring due to the pandemic. The 2018–19 Challenge season was our biggest yet, and we trained more than 800 teachers and more than 4,500 students who were directly participating in events.
As everyone adapted to the pandemic in 2020, many regional directors found creative ways to host either hybrid or virtual challenges for this season. One great example is the Ohio MacGyver Design Challenge. This statewide challenge already has more than 75 projects submitted. For the National KidWind Challenge, we really wanted to make something happen this year and have been working hard to come up with a creative solution.
We are hosting this year's National KidWind Challenge as a 3-day virtual event from June 8–10, 2021. The top five teams from regional and local challenges are invited to participate in the virtual national challenge. It'll have similar elements as our typical challenges; teams will be presenting to judges and participating in a renewable energy quiz bowl, as well as in three different instant challenges. Different this year, teams will be submitting all turbine performance data ahead of the event through our online competition site.
We have also added a new division this year for simulated turbines competing in the first ever KidWind Simulation Challenge, developed through a partnership with Flinn Scientific.
For the Simulation Challenge, students will use WhiteBox Learning, a web-based STEM learning system, to virtually construct and test wind turbines and wind farms. This challenge allows students to build and test a simulated turbine using WhiteBox Learning software, with the virtual turbine standing in for a physical turbine. Students will learn the same STEM concepts and also compete with other teams in the Simulation Challenge. The Simulation Challenge is a great option for educators and students who are limited to only virtual events this year.
How does the hands-on approach of KidWind help students form an understanding of renewable energy?
Through our partnership with Vernier, we are able to develop robust educational kits, probes, and materials to help students engage with renewable energy and the related STEM concepts. Students are given access to the tools for creating a functioning wind turbine, which brings real-life science to the classroom. While students are developing problem-solving and engineering skills, they are also learning about renewable energy.
How can KidWind help educators inspire their students to get interested in climate change?
Learning about climate change can sometimes feel depressing to students, as the problems may seem too big, too complex, and intractable. Exploring renewable energy offers students a chance to explore viable solutions to climate change at the small scale, which we hope will lead them to seek careers in this quickly growing space as they head to high school and college.
We are going to need thousands of students to enter these fields in the next few decades if we want to reduce our carbon emissions, but before they can enter these fields, they need to know they exist.
While it may be getting late to join our 2021 KidWind Challenge, the summer can be a great time for educators to learn how to teach about renewable energy and join KidWind Challenges next year. During the summer of 2021, we are holding a virtual REcharge Academy and many one-day virtual workshops on integrating these topics in STEM instruction. More information will be available soon on KidWind's website.
Once you have the basics down, you can encourage your students to form teams and sign up to participate in regional or online KidWind Challenges. As part of a KidWind Challenge, students apply the STEM concepts they are learning to real-world scenarios to help them get a full understanding of renewable energy.
By participating in a KidWind Challenge students will connect with experts and industry professionals, and the challenge can be a great launching point for encouraging students to pursue a career in the renewable energy industry.
DON'T MISS AN ISSUE
Sign up for The Caliper
The Caliper newsletter is published monthly and covers urgent topics in STEM and education.