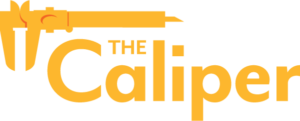 A place for insight, inspiration, and experiments.
Glenn Lee, the Engineering Entrepreneurship/Technology teacher at Waialua High and Intermediate School in Waialua, Hawaii, has accomplished a lot in his 27 years of teaching. He has built a robotics program that is widely known throughout the state. Team 359, the school's robotics team, is internationally known for its success in competitions. The school's program is often seen as a model for schools looking to build a robotics program of their own.
For Lee, the gift of teaching is being able to help students find the joy in engineering that he finds and to help prepare students of Waialua—a rural, underserved community—to compete for and succeed in STEM careers.
An Unorthodox Path to the Classroom
Lee didn't plan on becoming a STEM teacher originally—it just happened. He planned to go into engineering after school, but he had a few early experiences with teaching that planted the seed. As a student at the University of Hawaii, where he was studying to become an electrical engineer, Lee tutored high school and college students, and during the summers, he taught math and science at various high schools. "I've always had interest in teaching," Lee said. "It was always in the back of my mind."
The summer after he graduated from college, Lee worked part time for an electric company, but he was having doubts about his career. He comes from a family of electrical engineers, so he felt pressured to follow in their footsteps. As fate would have it, he ended up taking a chance on an unexpected opportunity. On a Friday in early August, Lee ran into the principal of a high school where Lee was working part time.
"I told him my story, and he threw out this idea of me coming to his school to teach science," Lee explained. He had to make his decision fast; school was starting the following Monday, which meant he had two days to decide. For Lee, the answer was clear.
The art of teaching is not what you know. It's your ability to get kids to rise to the occasion.
There were a lot of lessons in those early years, but one of the first and most powerful lessons was that not all students engage with STEM as naturally and as Lee did as a student. Teaching, Lee learned, wasn't about how much an educator mastered their area of expertise—what mattered was presenting information in such a way that made it accessible and interesting for all students.
"The art of teaching is not what you know," Lee said. "It's your ability to get kids to rise to the occasion."
Robotics and the Classroom
In the early part of Lee's career, he saw how inspired students were when they were using the knowledge they gained in the classroom and applying it to real-world situations. In the nineties, Lee's school got involved in a program called Electric Car. The program challenged students to build functioning electric cars. His students had to apply engineering and design concepts to an electric car, and that car had to actually work. Lee's students were very successful in local competitions, so they were able to travel to Oregon to compete with other teams.
Lee's school had built a reputation for engineering competitions, so they were approached by FIRST® to participate in a new kind of competition. 
"When robotics was introduced to us, we just took it and ran with it," Lee said. Rather than make robotics an extracurricular focus for students, Lee and his school wanted robotics to become integrated into the school's curriculum. This was a pioneering choice for the time. "Back then, STEM wasn't a buzzword," Lee said. "A lot of schools were doing robotics, but it was an after school sort of thing. It didn't become part of the curriculum—there weren't engineer-type classes."
Lee's school founded the first robotics program in the state of Hawaii for K–12. Very quickly, the focus grew beyond just building robots—students also organized and participated in entrepreneurial projects aimed to support the activities of the program and Team 359.
100%
of members from the previous five years have pursued post-secondary education
200+
hours of community service annually
$414,403
has been raised for the
2020-2021 school year
Impact of the Robotics Program in the Community
The robotics program that Lee founded doesn't just set students up for success in college. It gives them valuable experience applying what they know to solve real-world problems.
"Being from Hawaii, we need quite a bit of money to compete all around the world," Lee said. Bake sales, car washes, and other traditional fundraising measures aren't going to cover the costs, so Lee and his students strategize on other ways to raise money, such as partnerships with businesses in their local community that challenge kids to use their engineering skills.
Students who participate in the robotics program gain valuable entrepreneurial experiences.
We engulf our kids in real-world situations so that they have way more experience when they graduate from high school.
Before the pandemic, the robotics team regularly traveled to China for three weeks to help train new robotics students so that these rookie students can perform well in their own teams in their own schools. This fact still brings a smile to Lee's face when he thinks about it.
"Here we are—this rural community that needs help and support—and we're teaching our kids to be the experts so that they can provide that outreach and training to other areas around the world," Lee said. "That's how you know you've gone full circle with your program: the students are the mentors and experts."
Learn more about the Waialua High and Intermediate School's robotics program.
DON'T MISS AN ISSUE
Sign up for The Caliper
The Caliper newsletter is published monthly and covers urgent topics in STEM and education.