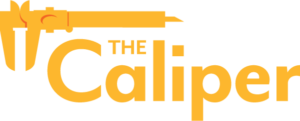 A place for insight, inspiration, and experiments.
The Society of Asian Scientists and Engineers (SASE) was founded nearly 14 years ago to help Asian-heritage professionals in the scientific and engineering fields achieve their full potential. Through its rich programming and events, it has continued to support these individuals in a number of ways, including helping members celebrate their Asian heritage, advocate for diversity on campus and in the workplace, and give back to the community. Over the past year, as the Asian-American community has endured an increase in hate and violence, SASE helped younger members find their voice and use SASE's platform to stand for social justice and racial equity.
We talked with Matt Diaz, SASE's manager of collegiate programs, and Clarence Low, SASE's director of organizational relationships, to learn more about the organization and its important work, particularly with high school and college-level students.
How did SASE come to be?
SASE was founded in 2007, with the official recognition of our first collegiate chapter, Carnegie Mellon University, in 2008. Since then, SASE has grown to over 100 collegiate campuses with hundreds more to come.
SASE is a leadership development and soft-skills enhancement organization with the purpose of helping the Asian/Pacific Islander (API) community become a beacon of good in the world. We work with individuals in high school all the way up to Fortune‑level executives to build a community of growth and collaboration to close the Asian leadership gap that exists in many industries.
"The Center for Work-Life Policy study showed that Asians are underrepresented by 250% in top executive roles in Fortune 500 companies, comprising 5% of the population, but only holding 2% of the executive roles. Further, the study showed that Asian employees were deemed 'unassertive' and lacked 'leadership potential.'"
—Tom Fernandez, SASE Co-Founder & Board Secretary, 2015 SASE Magazine
"Leadership is an essential and timeless skill that deserves SASE's focus. SASE believes that it can be an agent for change to help Asian students & professionals achieve their full potential."

—Tom Fernandez
Not only does SASE believe that it can be an agent for change to help API students and professionals achieve their full potential, it can also change the narrative of what leadership looks like.
Our first National Conference was held in 2011 in Baltimore, MD at a truck stop hotel off the highway where 500 students from across the country who shared the same beliefs showed up for a two‑day weekend. In the years following, we have attracted thousands of students and hundreds of companies to our events. Today, SASE hosts the largest Asian American conference and STEM career fair in North America. In 2021, the conference will become the largest Asian American convention.
How does SASE help students build active, diverse STEM communities on their campuses?
Much of SASE's success has been built on its mission statement: to help prepare Asian heritage scientists, engineers, and technologists for success in the global business world; to celebrate diversity on campuses and in the workplace; and to provide opportunities for members to contribute to their local communities.
These three pillars have attracted students and professionals from many different backgrounds, ethnicities, ages, and industries to become leaders and make a positive difference in the world. All of our collegiate chapters nationwide host various events tailored to each pillar to help our members increase their business knowledge.
The COVID-19 pandemic has changed, well, everything. What has SASE done to help students feel connected to one another while they study remotely?
SASE has a strong network of leadership support. A contributing factor of the strength of our collegiate chapters lies in our SASE volunteers—former chapter leadership themselves—who give their time, experience, and mentorship to the next generation of leaders across their region via Zoom and Google Meet.
Because SASE has always been a virtual organization, with no physical headquarters, when the COVID-19 pandemic hit, our team was already in place to assist our members with their pivot from in-person into the virtual meeting landscape.
As more and more students dreaded another online meeting, and as "Zoom fatigue" became a new norm, outside of disconnecting all together, many students found refuge on gaming platforms like Twitch and Discord where they could socialize with one another in a safe space. And our team was right there with them. Instead of pre‑COVID conversations about performance and metrics, the focal point from the start became focused on taking breaks, checking in on one another, and taking care of your mental health.
Can you tell us about the Spark the Future competition held on April 30, 2021?
Over the last 18 months and arguably the recent years, anti‑minority, anti‑immigrant, and anti‑Asian rhetoric and violence has embroiled our nation. SASE's inaugural Spark the Future event came out of the desire of our SASE undergraduate members to have a platform to be heard and to share their solutions‑focused projects toward improving social justice and racial equity.
Corporate sponsors provided funding support and resources to this event, which helped with SASE's hackathon and devpost frameworks. Webinars around Asian Pacific Islander Desi American (APIDA) voice, allyship, and storytelling provided competitors with context, history, and ideas to frame their projects.
During the competition, teams pitched their projects to a judging panel of corporate representatives and the top‑prize team shared $3,000, while the second‑place finisher took home $1,500!
How do students get involved with SASE on their campus?
Students who are interested in learning more about developing their leadership skills with SASE are encouraged to visit our website www.saseconnect.org to learn more about how to get in touch with their campus chapter, and if one does not exist on their campus, how to start a new chapter. The advancement of their career begins with SASE!
To learn more about SASE, visit www.saseconnect.org.
DON'T MISS AN ISSUE
Sign up for The Caliper
The Caliper newsletter is published monthly and covers urgent topics in STEM and education.