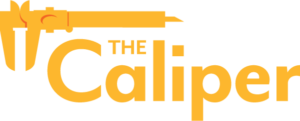 A place for insight, inspiration, and experiments.
A few years ago, Ryan Kagami was tasked with an important but daunting job: help the STEM educators and administrators in the Windward District of Hawaii transition to Next Generation Science Standards (NGSS). As the Science and STEM Resource Teacher for the Kailua‑Kalāheo Complex Area in Hawaii, Kagami was used to helping teachers find new ways to engage students with science and math. But helping with NGSS integration was a far bigger challenge, Kagami knew.
Now the focus is on facilitation—intervening in the right opportunity and providing opportunities for students to collect their own evidence and data.
"It's a major shift from how the teachers are used to teaching," Kagami said. "Before, there was a heavy focus on memorization of content. Now the focus is on facilitation—intervening in the right opportunity and providing opportunities for students to collect their own evidence and data. It's a lot more letting kids go vs. following a script."
Finding the Right Tools
Since this was such a different approach for his district, Kagami and his team focused on helping set teachers up for success. For this, Kagami knew teachers would need access to resources, and it was up to his team to find the right ones. The team wanted to avoid prescriptive curriculum programs because of cost and accessibility issues.
They decided that the most valuable thing they could give teachers is the tools needed to let students investigate scientific phenomena themselves.
"Secondary teachers are content trained," Kagami said. "But they don't always have the tools to let students gather the evidence and conduct investigations."
Since three‑dimensional learning requires students to follow inquiry‑driven investigations with an emphasis on hands-on experiments, teachers would need equipment to use in the classrooms. What Kagami needed to build was a districtwide equipment lending library that would enable teachers to check out the tools their students needed to explore STEM.
Building the Lending Library
Kagami got to work building the library right away. He knew that in order for teachers to get into the library concept the equipment available would need to be intuitive and easy to use. He would have to choose equipment carefully. At a National Science Teaching Association conference, he discovered Vernier Software & Technology.
We went with Vernier because of the customer service, tutorials on the website, and the hands-on training provided by a local consultant. That was awesome.
The training proved a crucial part of the library's success. Teachers brought the training directly to their classrooms; some even passed along training at faculty meetings.
The other integral part of ensuring the library's success was making it accessible for teachers. For teachers, time is precious; it would be important to make the check out process easy and fast.
"Teachers don't have a lot of time," Kagami said. "So we provide delivery and pickup to the school and training for any of the items they borrow." Kagami and his team have reduced the hurdles teachers face when trying to integrate something new into their teaching. "A lot of teachers appreciate the convenience and time factor."
Success
As a result of Kagami's hard work, the idea of the lending library has taken off. Five years ago, the library consisted of six items; now there are over 100. This year, the district hired software developers to enhance the lending library's website. Checking out an item now feels like any other online shopping experience.
In addition to the lending library, Kagami's team built a collection of experiments and other resources to give teachers ideas for how to use the equipment they borrow. Implementing NGSS isn't easy, and COVID‑19 complicated the process, but Kagami's team has provided the teachers and administrators of the Windward District with the right tools for the job.
Learn more about the Windward CTE Lending Library and CTE Resources.
DON'T MISS AN ISSUE
Sign up for The Caliper
The Caliper newsletter is published monthly and covers urgent topics in STEM and education.