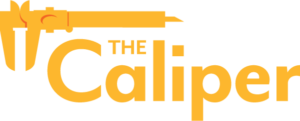 A place for insight, inspiration, and experiments.
There is one part of the Vernier Software & Technology origin story that is easy to miss. It's true that Dave and Christine Vernier started the company in 1981 to help share Dave's educational software programs with other educators, but he was able to do that this particular summer because he struggled to find a second job in between school years.
Most teachers have a second job.
Dave was a high school physics teacher for many years before starting the company; he was all too familiar with the financial hardships teachers encounter. "Let's face it, the way we treat teachers in this country is horrible; most of them have a second job."
The desire to help science educators bring science alive using hands-on experiments was borne from Dave's experience in the classroom and remains a vital part of the company's DNA. Since the start, Dave and Christine have built Vernier into a company that contributes to the whole ecosystem by providing educators with crucial affordable tools, fostering a culture of giving, and advocating for more higher education opportunities for students.
Making Technology Affordable for Educators
Dave's first teaching appointment was in an underserved area in Cleveland. Dave learned that his students thrived when using hands-on science to learn key concepts, but the school's lack of resources made it hard to implement new experiments. That's the problem Vernier continues to try to solve.
Knowing that expensive equipment is hard for teachers to acquire, the Vernier team reimagined science tools needed for the classroom and realized that designing technology specially for educators' needs rather than industrial standards would reduce costs dramatically.
Our equipment provides as accurate and precise results as things costing 10 or 20 times as much.
"Our goal is to bring scientifically accurate and useful equipment into the hands of all teachers," Vernier CEO John Wheeler said. "We make state-of-the-art equipment in a way that is affordable for teachers in the classroom—and their budgets. Our equipment provides as accurate and precise results as things costing 10 or 20 times as much."
Many of the Vernier tech support team are former educators, which means they are uniquely qualified to understand both Vernier technology and educators' needs.
"STEM educators prepare the next generation to be the critical thinkers that solve the problems of the future," Wheeler said. The Vernier goal is to help educators have the tools they need to set their students up for success.
A Culture of Giving
Since its earliest days, Vernier has strived to be an active part of its local community in Portland, Oregon. Dave and Christine were activists long before they co-founded the business; that passion for doing the right thing and pushing for change is a big part of the company's ethos.
Vernier provides their employees with paid volunteer hours. This idea started many years ago, after Christine was moved by how Vernier employees were spending their time giving to their community.
"Christine saw that folks were volunteering their time and wanted to encourage that," Nanette La Du said. One of the earliest hires at Vernier, La Du has been with the company for over 30 years. As the company continued to grow, one of its goals was to keep volunteering at its heart. For this reason, Vernier started a Volunteer Committee. "The purpose of the committee is to encourage more people to volunteer and to provide business-hour volunteer opportunities," La Du said. "Lots of busy families might not be able to volunteer outside of work; we want to provide them with opportunities to serve their community during business hours."
For Tom Smith, an Education Specialist on the Engineering Education team who is the current chair of the Volunteer Committee, getting involved on the committee itself helped him push himself to get involved in the community. "My thought was, 'If I get myself involved in the committee, I'll be more likely to volunteer,'" Smith said.
The committee also helps remove obstacles for employees who want to volunteer but might not know how to get started. "Small group activities, such as shopping for homebound people or building a Habitat for Humanity project, are good ways to get started volunteering," Smith explained. "Going out as a group breaks down barriers."
Impact of Giving
As the company continued to grow, Dave and Christine wanted to give back more than just their time to their community. For many years, Portland State University (PSU) has been the focus of their giving because they understand just how important a public university is to the lifeblood of a city.
"Education is always at the heart of everything because education can change people's lives," Christine said. "I'm on the board of PSU, and I really care about those students—mostly diverse students who get an education to change their lives."
$10,000,000+
lifetime philanthropic contribution, including
$4,500,000
to help transform the PSU Science Building
80%
of students remain in Oregon after graduation
That dedication to PSU has translated into a powerful partnership spanning over two decades that has seen a number of improvements to the PSU campus, including the upcoming Vernier Science Center. The Verniers funded the largest endowed scholarship established through the Portland State University Foundation. It serves over 40 students a year pursuing studies in STEM and education. But the impact goes beyond donating money.
"They just come at it from every direction," said Sarah Schwarz, president of Portland State University Foundation. "They've both been incredible advocates broadly for higher education, whether it's with the legislature or here within the Greater Portland community."
Todd Rosenstiel, dean of the College of Liberal Arts and Sciences at PSU, has observed that the Verniers understand improving a community is a vital thing, something that requires money, advocacy, and network building to achieve. And that's something Dave and Christine have done.
"It takes our entire metro region community to make good on the promise of higher education," Rosenstiel said. "I think Dave and Christine understand that you can't really transform a metro region, you can't transform the employee base if you don't understand how to make sure every student who wants to get a college degree can get a college degree."
Learn more about Vernier philanthropy. 
Learn more about the Vernier Science Center at PSU.
DON'T MISS AN ISSUE
Sign up for The Caliper
The Caliper newsletter is published monthly and covers urgent topics in STEM and education.