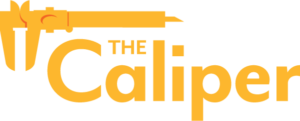 A place for insight, inspiration, and experiments.
Educators are always looking for ways to incorporate new technology into their teaching. It's precisely for this reason that in the late seventies our co-founder Dave Vernier started tinkering with programming using the new Apple® II computer, which was released in 1977 and gave way to the widespread use of computers in homes, schools, and offices.
By 1981, Dave Vernier's software programs were so successful in helping students engage with complex physics concepts that he decided to share these programs with other physics teachers by founding Vernier Software. He put a small ad in an educational magazine to sell these programs—and the rest is history.
As more technologies emerged, Vernier Software evolved. We branched into sensor making, innovated data-collecting interfaces, and expanded our name to Vernier Software & Technology to reflect the change. Inspired by the scientifically adventurous spirit of our co-founder, we remained excited by each new innovation because we knew they would support educators in the classroom. Take a look at how we evolved to serve educators over the past forty years.
Company Milestones
Check out these innovative products and their impact in the classroom.
Graphical Analysis
Sensors
LabQuest
We're excited to see where the future leads us, and we're even more excited to help educators bring the innovations of tomorrow into the classroom and laboratory.
DON'T MISS AN ISSUE
Sign up for The Caliper
The Caliper newsletter is published monthly and covers urgent topics in STEM and education.