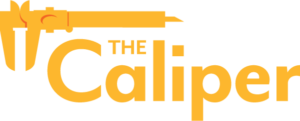 A place for insight, inspiration, and experiments.

A Call to Action for Science Education, a comprehensive report published by the National Academies of Sciences, outlines the need for equitable access to quality science learning experiences that help enable students to develop the deep scientific literacy skills and understanding they need for personal and professional success.
As explained within the robust report, scientific thinking and understanding are essential for all people navigating the world, not just for scientists.
With scientific thinking, people can address complex challenges in local communities and on a global scale, more readily access economic opportunity, and rein in life-threatening problems such as those created by a global pandemic. Knowledge of science and the practice of scientific thinking are essential components of a fully functioning democracy. Yet, science education is not the national priority it needs to be. States and local communities are not yet delivering high quality, rigorous learning experiences in equal measure to all students.
A Call to Action for Science Education presents a bold, new vision—with the aspiration that stakeholders in communities across the country will work together to ensure that, nationwide, students of all races, ethnicities, and financial circumstances have the opportunity to shape the future.
A Call to Action for Science Education is reshared by Vernier with permission from the National Academies of Sciences.
DON'T MISS AN ISSUE
Sign up for The Caliper
The Caliper newsletter is published monthly and covers urgent topics in STEM and education.