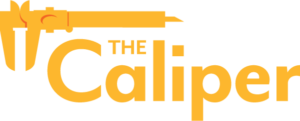 A place for insight, inspiration, and experiments.
In August, the Intergovernmental Panel on Climate Change (a body of the United Nations) released a report that the UN secretary-general described as "a code red for humanity."
Among the findings
"It is unequivocal that human influence has warmed the atmosphere, ocean, and land."
"Human-induced climate change is already affecting many weather and climate extremes in every region across the globe."
"Global surface temperature will continue to increase until at least the mid-century under all emissions scenarios considered."
In short, the report states that climate change is real. Further, over the next three decades, warming will continue, extreme weather is going to get worse, and we are at risk of hitting the critical global warming benchmark of 1.5℃—no matter what we do. 
But the report also provides a glimmer of hope: We can avoid additional damage (i.e., get to a stable climate by 2050) if we make deep, rapid, global cuts to greenhouse gas emissions.
The report—which builds on the work of the climate scientists who won the 2021 Nobel Prize in Physics—is an important wake-up call. It also provides a valuable learning opportunity.
Along those lines, the findings can be a jumping-off point for teaching students about climate change, its impact, and the science behind the phenomena.
But how can you get started? And once you do, what are the next steps?
Here are some strategies for STEM educators to consider:
Use a Metaphor
In an episode of The Daily, the news podcast of The New York Times, journalist Michael Barbaro likens the current climate change situation to a giant ship that's "moving so fast that no amount of braking, no amount of twisting the wheel, is really going to slow it down for three decades."
"While we can't change the fact that it will take three decades to slow the ship down," Barbaro continues, "we do have a window of time right now . . . to make the necessary changes so that three decades from now, we will have kept the ship from crashing into the shore and kept global temperatures from going beyond the 1.5℃ that we all fear."
In an extension of the ship metaphor, the next three decades could be likened to sailing through a storm. It's going to be rough, no matter what we do, but we won't sink if we all do our part and take major action.
Build a Knowledge Base
When teaching students about the findings of the UN climate change report, another approach is to emphasize that knowledge (and acting on it) is power, says Colleen McDaniel, Biology and Environmental Science Educational Technology Specialist at Vernier.
"The biggest things are to help students understand that something needs to be done and make sure they are climate literate," she says. "You can also help students understand what climate change means and the repercussions of it—and that, as a species, humans are creative and industrious, so we have the ability to come up with solutions to help work on reducing climate change and its effects."
In addition, she says it is important to remind students that climate change is a long, gradual process that will take a long time to correct itself; the more that is done now, the better the future will be.
"Emphasize that we have the data, we know the cause, and we just need to act," McDaniel says.
Highlight Success Stories and Renewable Energy
John Melville, Director of Biology at Vernier, says it is important to emphasize that climate change is a global problem that requires global solutions; individual actions are important, but systemic change is necessary.
He also says it is helpful to provide examples of success stories related to climate change (e.g., through international treaties and cooperation, we have decreased the hole in the ozone layer).
"Remind your students that we've done this before, and we can do it again—we just all need to get on the same page," Melville says.
In addition, he suggests focusing on an important piece of the puzzle: renewable energy.
"You can teach your students what wind power is and what solar power is," he says. "You can get them excited about all the STEM solutions that will solve this problem."
Two great resources are KidWind and the KidWind Challenge, which can help inspire students to investigate the science and technology of renewable energy.
According to Melville, many students are already intrigued by STEM that is focused on climate science, and this interest can go beyond the classroom.
"You can teach your students what wind power is and what solar power is. You can get them excited about all the STEM solutions that will solve this problem."
"I think there's a huge untapped wealth of interest in students who would love to do environmental service," he says. "I think students will get really excited about all those options."
Offer Topical Experiments and Explore Multiple Resources
Vernier offers several experiments, as well as a set of four free inquiry investigations, that can help you teach your students about the impact of climate change.
Additionally, the following organizations offer helpful tools and information for STEM educators:
Climate change can be a difficult topic to discuss, let alone teach. However, the resources listed above can help you develop data-driven lessons that give students the knowledge they need to make informed choices—and make the world a better place.
Sources
DON'T MISS AN ISSUE
Sign up for The Caliper
The Caliper newsletter is published monthly and covers urgent topics in STEM and education.