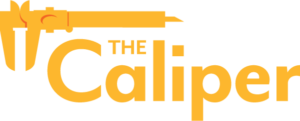 A place for insight, inspiration, and experiments.
Today's college students are highly engaged, equipped with new digital technologies, and committed to tackling the world's biggest challenges—including climate change. These digital natives, social media experts, tinkerers, creators, and activists are organizing student-led programs to encourage sustainable behaviors across college campuses. One such program is EcoReps at the Seattle campus of the University of Washington (UW).
"EcoReps provides an opportunity for students to get involved with campus in a new and exciting way," said Toren Elste, program advisor for EcoReps. "It is ideal for departments and students alike. Departments are able to reach students who are interested in sustainability, and students get to serve as a vital part of our campus sustainability efforts."
These efforts offer a way for participants across UW to take action to "implement green ideas," according to the EcoReps website. In the process, students, faculty members, and university employees can take steps to help combat climate change.
For groups looking to start similar programs on their campuses, here are three ways EcoReps has found success:
Provide opportunities of interest to students. One way to ensure ongoing student engagement is to provide volunteer opportunities, projects, and events in areas that students care about the most. EcoReps focuses on sustainability.
According to the EcoReps website, "We are always open to taking on new sustainability projects that are brought to the club by passionate people who want to make a difference on campus. Project groups are collaborative, and we do a variety of other activities outside of these groups as a whole club."
Students in EcoReps can participate in volunteering and fundraising events throughout the year. With a variety of opportunities—agroforestry, hydroponics initiatives, clothing swaps, and sustainable Halloween costume promotion—there is something for everyone looking to participate.
Recognize best practices. Sustainability on campus does not stop with EcoReps. Part of its commitment is to help other student groups at the university make their meetings, events, and member practices more sustainable. To do this, EcoReps offers the Green Dawgs Program, which provides a framework and resources on sustainable practices for other groups to use.
Any student group can apply for Green Dawgs Certification, which is awarded at a gold, silver, and bronze level. After assigning a Green Dawg representative and completing a brief online survey, EcoReps provides an overview of where the given group is already participating in green practices and where there is room for improvement in regard to energy conservation, green meetings, paper conservation, waste diversion, transportation, and more. Qualifying groups then receive their level of certification based on the criteria they meet. 
"Since a large part of a sustainable campus has to do with our individual actions, it is important that there are accessible ways for students to learn about sustainability and be recognized for it."
How much reach has this certification had at UW? During the 2020–21 school year alone, an impressive 28 student groups across the campus were certified.
"Though offices, labs, residence halls, and public buildings can be certified green, there is no defined way to certify the practices of individuals or a group," according to the Green Dawgs website. "Since a large part of a sustainable campus has to do with our individual actions, it is important that there are accessible ways for students to learn about sustainability and be recognized for it."
Focus on collaboration. Providing opportunities for students passionate about sustainability to voice their ideas, learn from others, and collaborate will strengthen any program. At UW, EcoReps spearheads the Green Husky Coalition, which is a group that meets monthly to share ideas and discuss what changes the university can make to further reduce its impact on the environment.
The coalition is open to any and all UW student organizations committed to promoting sustainability on campus. "We aim to create more opportunities for groups to promote their projects and foster a network of organizations that can work together to better achieve their goals," according to the Green Husky Coalition website. "Each organization has a voice in this group, and together we will form a collective that strives to make the campus more sustainable."
These best practices help EcoReps make sustainability a focus at UW and provide students with an enriching, worthwhile experience. So, if your campus does not yet have a sustainability program, maybe it's time to start one and have your students help.
Want to learn more about EcoReps? Check out its website or follow the organization on Facebook and Instagram.
DON'T MISS AN ISSUE
Sign up for The Caliper
The Caliper newsletter is published monthly and covers urgent topics in STEM and education.