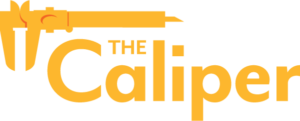 A place for insight, inspiration, and experiments.
Time waits for no one when it comes to workforce readiness. Put another way, it is critical to equip today's students with the skills they will need for tomorrow's careers, especially in STEM fields.
Career and technical education (CTE) is one way to reach this goal.
Once called vocational education and geared toward students who were not considered "college material," CTE has evolved into an educational approach that emphasizes setting all students up for postsecondary success—however they define it.

"Learning is more authentic and meaningful for students when academic and technical skills are applied in a contextualized fashion," said Steve Klein, senior expert in career and technical education and workforce development at the education research nonprofit Education Northwest. "We should also recognize that students who are going to go to a four-year university are just as likely to benefit from CTE as students who are going to go to a two-year college or enter the workforce immediately after high school."
"Whether the focus is on STEM or carpentry, CTE can serve as a useful pedagogic tool, with content delivered as a stand-alone program or a cross-disciplinary, instructional strategy," he continued. "It's a program for students who know they want to specialize in a specific occupational area, or it's a strategy that can be used to prepare all students simultaneously for college and careers."
The Connection Between Career and Technical Education and STEM
STEM is one of 16 clusters in Advance CTE's National Career Clusters® Framework, which is used nationwide to create CTE programs, curricula, and instruction.
Further, according to Advance CTE, STEM "should not be viewed as a separate enterprise from [CTE]. While a state's CTE programs may not encompass everything within a state's STEM strategy, high-quality CTE programs can provide a strong foundation for and serve as a delivery system of STEM competencies and skills for a broader range of students. Too often, STEM strategies are created separate from and without a clear understanding of how CTE can support and strengthen such efforts."

The Association for Career & Technical Education (ACTE) takes it one step further, stating that STEM is CTE.
And with its emphasis on discovery, critical thinking, problem-solving, collaboration, and other 21st-century skills, STEM aligns with the primary role of CTE, which Klein says is to equip "high school graduates with the skills they need to enroll in a two-year or four-year college or university and/or secure employment in a high-wage, high-skill, in-demand field."
Secondary–Postsecondary Partnerships in Career and Technical Education
According to Klein, optimal CTE student outcomes require collaboration and coordination across high schools and institutions of higher education.
"We have to begin career-exploration activities at the secondary level, with programs intentionally designed to span secondary and postsecondary education," Klein said. "Educators need to collaborate to design CTE programs that sequence, align, and help students gain the skills they need—and more importantly, discover what they're passionate about."
"At the K–12 level, we want to help students think about careers in high-demand fields like STEM—all students should 'speak' math," he continued. "At the college level, what's really important is that we design programs that accommodate nonlinear career paths, recognize the skills people have, and offer connections to the workforce."
Future Considerations for Career and Technical Education
Federal funding for CTE began with the Smith-Hughes Act of 1917. Congress subsequently approved funding over the next several decades, with much of today's federal legislation building on provisions included in the Carl D. Perkins Vocational Education Act of 1984.
Perkins, as it is now known, has been reauthorized multiple times, most recently in 2018 as the Strengthening Career and Technical Education for the 21st Century Act (Perkins V).
Today, this federal funding makes up about 5 to 10 percent of the total spending on CTE—an amount that is inversely proportional to the attention on CTE, according to Klein.
"There's a lot of recognition that career and technical education can be an important way to help prepare workers for our economy," he said. "We're hearing this a lot today, given the challenges employers have had in finding high-skill workers."
Klein also said that during the Perkins V period (and looking ahead to future funding cycles), it is important for both secondary and postsecondary educational institutions to continuously assess and find ways to optimize their CTE offerings.
"School districts should ask themselves, 'Are we preparing our students to make a seamless and successful transition either into postsecondary education or the workforce?'" Klein said. "At the postsecondary level, that's where students are learning occupationally specific skills."
"We owe all high school students the opportunity to experience, learn, try, and then decide what they want to do and in what field they want to specialize—and once they enter college, we should be giving all learners an understanding of their career options and specialized training to prepare them for a career in a field they understand and are passionate about. We need to lay groundwork for all students to succeed."
DON'T MISS AN ISSUE
Sign up for The Caliper
The Caliper newsletter is published monthly and covers urgent topics in STEM and education.