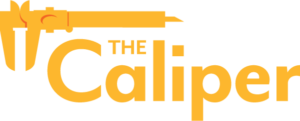 A place for insight, inspiration, and experiments.
Vernier offers more than 1,000 experiments in biology, chemistry, engineering/robotics, and physics that can help you inspire students and integrate data-collection technology into your STEM classes. We will be featuring at least one of our experiments in each edition of The Caliper.
"Photosynthesis and Respiration (CO2)"
In this biology experiment, students use a CO2 Gas Sensor to measure the amount of carbon dioxide produced and consumed by a plant during respiration and photosynthesis. Students also measure the rate of respiration and photosynthesis of plant leaves.
"Photosynthesis and Respiration (CO2)," along with a supporting video and data file, is available in Vernier Graphical Analysis™ Pro. To support STEM educators during this unprecedented time, we are extending the free trial period for Graphical Analysis Pro from 30 days to the end of June 2022.
This experiment was originally published in Biology with Vernier. It is also available in the Vernier Experiment and Sample Data Library—a free collection of over 300 experiments that can help support remote learning.
Get Graphical Analysis Pro today to discover this month's free experiment
DON'T MISS AN ISSUE
Sign up for The Caliper
The Caliper newsletter is published monthly and covers urgent topics in STEM and education.