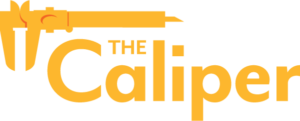 A place for insight, inspiration, and experiments.
Want to know the latest goings-on at Vernier? Check out the newest edition of The Caliper for a roundup of product announcements, academic journal and media mentions, upcoming events, and other news.
2022 Catalogs
Explore the latest innovations in data-collection technology in our 2022 catalogs.
Resources for Remote Learning
Find tools to support your teaching during this difficult time.
Extended Trial Periods for Vernier Graphical Analysis™ Pro and Vernier Video Analysis®

As we enter the third year of the pandemic, we recognize the unique challenges that educators continue to face. To provide support during this difficult time, we are extending the free trial period for Graphical Analysis Pro and Video Analysis from 30 days to the end of June 2022.

Vernier Experiment and Sample Data Library

This free collection of over 300 experiments covers many subjects and includes sample data that you can distribute to your students at home. Students will use the experiment data we've collected to perform their own analysis.

Remote Learning Solutions

We offer various resources for engaging students at all grade levels in hands-on science education, even when they are learning remotely.
Product Updates
Discover recent innovations in data-collection technology. This month, we're featuring new products highlighted in our 2022 catalogs.
News from Partner Companies
Learn how we're working with our partners to empower educators.
Five new college-level biology experiments for remote learning from ADInstruments: "Macromolecules," "DNA to Protein," "Primary Productivity," "The Greenhouse Effect," and "Population Growth"
Enhancements to biology, chemistry, and physics experiments for remote learning from Pivot Interactives
Journal and Media Mentions
Check out references to Vernier in the news, academic journals, and social media.
Upcoming Conferences, Webinars, and Workshops
Mark your calendar for these upcoming events!
Interested in free professional development specific to your needs?
Check out our webinar archive or request a free personalized virtual training.
DON'T MISS AN ISSUE
Sign up for The Caliper
The Caliper newsletter is published monthly and covers urgent topics in STEM and education.