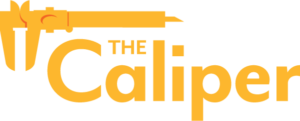 A place for insight, inspiration, and experiments.
Want to know the latest goings-on at Vernier? Check out the newest edition of The Caliper for a roundup of product announcements, academic journal and media mentions, upcoming events, and other news.
Extended Free Trial Periods for Two Vernier Apps
To support educators during this difficult time, we are extending the free trial periods for our Vernier Graphical Analysis™ Pro and Vernier Video Analysis® apps through June 2022.
Graphical Analysis Pro is our premier tool for data collection, visualization, and analysis. When used in conjunction with our sensors, this award-winning app takes hands-on science education to a new level.
With Video Analysis, students can use their mobile devices to insert a video with recorded motion, mark points to track the object in motion, and analyze the collected data—all in one dedicated and streamlined app.
2022 Catalogs
Explore the latest innovations in data-collection technology in our 2022 catalogs.
Journal and Media Mentions
Check out references to Vernier in the news, academic journals, and social media.
Upcoming Conferences, Webinars, and Workshops
Mark your calendar for these upcoming events!
Interested in free professional development specific to your needs?
Check out our webinar archive or request a free personalized virtual training.
Resources for Remote Learning
Find tools to support your teaching during this challenging period.
Coding Activities
Coding is a great way to encourage exploration and innovation among students, even when they are learning remotely. We offer free Scratch activities for students new to coding, as well as free Arduino® activities for students with more advanced coding experience.
DON'T MISS AN ISSUE
Sign up for The Caliper
The Caliper newsletter is published monthly and covers urgent topics in STEM and education.