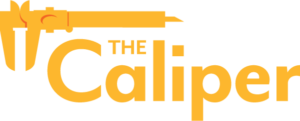 A place for insight, inspiration, and experiments.
Want to know the latest goings-on at Vernier? Check out this roundup of product announcements, upcoming events, academic journal and media mentions, and other news.
Vernier Connections™
We're working with educators from across the country to develop new content for Vernier Connections, our innovative online platform designed to engage high school students in hands-on STEM learning and exploration! Vernier Connections empowers educators to deliver fun, interactive investigations and projects. This easy-to-use platform also gives you everything you need to create relevant real-world learning experiences, as well as the flexibility to customize content to your specific classroom context. We're piloting Vernier Connections in fall 2022 and preparing for its full availability in 2023.
Explore this cutting-edge platform and sign up for our "Making Connections" list!
Product Updates
Vernier Video Analysis: Conservation Laws and Forces
This e-book features 12 investigations using our Vernier Video Analysis® app. It builds on basic concepts of motion and applies them to various sports (e.g., curling and weight lifting) and interactions between objects, such as a physical pendulum and a cart. The investigations in this e-book use real-world examples to help students connect physics concepts to their lives.
Grant-Related Resources
Upcoming Events
Interested in free professional development specific to your needs?
Check out our webinar archive or request a free personalized virtual training.
Journal and Media Mentions
DON'T MISS AN ISSUE
Sign up for The Caliper
The Caliper newsletter is published monthly and covers urgent topics in STEM and education.