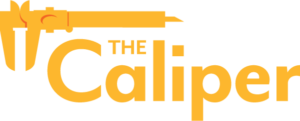 A place for insight, inspiration, and experiments.
Vernier offers more than 1,000 experiments in biology, chemistry, engineering/robotics, and physics that can help you inspire students and integrate data-collection technology into your STEM classes. We will be featuring at least one of our experiments in each edition of The Caliper.
"The Ink is Still Wet"
This free experiment download is from our recently updated e-book Forensics with Vernier, which contains lab activities that deal with various aspects of forensic science and incorporate concepts from chemistry, physics, and math. Each experiment is preceded by a short scenario that introduces the concepts or methods to be addressed in the activity.
In "The Ink is Still Wet," students read about a fictional kidnapping case and then use Go Direct® Colorimeter to
Identify an unknown ink by its light absorbance characteristics.
Measure a solution's absorbance of different colors (wavelengths) of light.
Discover this month's free featured experiment.
(When you open the link, select the "Sample Download" tab.)
DON'T MISS AN ISSUE
Sign up for The Caliper
The Caliper newsletter is published monthly and covers urgent topics in STEM and education.