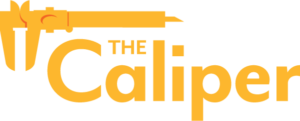 A place for insight, inspiration, and experiments.
Want to know the latest goings-on at Vernier? Check out the newest edition of The Caliper for a roundup of product announcements; academic journal and media mentions; upcoming conferences, webinars, and workshops; and other news.
Grants
Explore recent funding opportunities and news for STEM and science educators.
Product Updates
Discover recent innovations in data-collection technology. This month, we're featuring products for high school and college chemistry classes.
Journal and Media Mentions
Check out references to Vernier in the news, academic journals, and social media.
Upcoming Conferences, Webinars, and Workshops
Mark your calendar for these upcoming events!
Interested in professional development specific to your needs? Check out our webinar archive or request a free personalized virtual training.
DON'T MISS AN ISSUE
Sign up for The Caliper
The Caliper newsletter is published monthly and covers urgent topics in STEM and education.