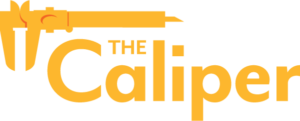 A place for insight, inspiration, and experiments.
Want to know the latest goings-on at Vernier? Check out this roundup of product announcements, upcoming events, academic journal and media mentions, and other news.
New Products
Cart Guide
The Cart Guide is an inexpensive solution to keep the Go Direct® Sensor Cart moving in a straight line or down a ramp for exploration of motion and force. The Cart Guide is sold as a package of 10 Cart Guides. It is geared toward middle school students.
Light & Matter: Vernier Supplement to OpenSciEd Unit 6.1
This free e-book incorporates data-collection technology into the first lesson of OpenSciEd Unit 6.1, which is aligned with the Next Generation Science Standards (NGSS), to help middle school students gain a deeper understanding of the initial scientific concepts being taught and to motivate their learning throughout the remainder of the unit. Specifically, students use a Go Direct® Light and Color Sensor to quantify amounts of transmitted and reflected light, then compare the sensor readings with what they perceive with their own senses. Using various models, students develop an understanding of two of the ways light interacts with matter and answer the question, "How can something act like a mirror and a window at the same time?"
Upcoming Events
Interested in free professional development specific to your needs?
Check out our webinar archive or request a free personalized virtual training.
Journal and Media Mentions
DON'T MISS AN ISSUE
Sign up for The Caliper
The Caliper newsletter is published monthly and covers urgent topics in STEM and education.