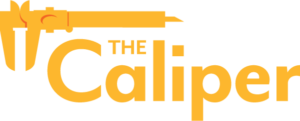 A place for insight, inspiration, and experiments.
Want to know the latest goings-on at Vernier? Check out this roundup of product announcements, upcoming events, journal and media mentions, and other news.
Product Announcements
New Error Bars Feature for Vernier Graphical Analysis™ Pro
Our award-winning Graphical Analysis Pro app now allows users to add error bars to their data. Useful for everyone (and particularly beneficial for International Baccalaureate and college classrooms), error bars help students indicate the uncertainty of plotted data. This allows students to visualize how much data can vary as a result of different factors, such as instrumentation and experimental setup—and, more importantly, how to make improvements to reduce those errors.
Review this comparison table to see what Graphical Analysis Pro can add to your classroom.
New Funding Opportunity for STEM Educators: Vernier Science Education Inspiration Grants
We are thrilled to announce an exciting funding opportunity for STEM educators: the Vernier Science Education Inspiration Grants. This new grant program recognizes innovative educators who currently engage—or seek to engage—their students through creative implementation of Vernier technology. These educators deliver hands-on, socially relevant STEM education that inspires scientific curiosity and fosters STEM literacy. We will award 10 educators with a Vernier Science Education Inspiration Grant this year.
Learn more about the rules and apply today!
Upcoming Events
Interested in free professional development specific to your needs?
Check out our webinar archive or request a free personalized virtual training.
Journal and Media Mentions
DON'T MISS AN ISSUE
Sign up for The Caliper
The Caliper newsletter is published monthly and covers urgent topics in STEM and education.