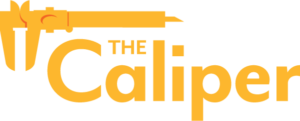 A place for insight, inspiration, and experiments.
Want to know the latest goings-on at Vernier? Check out this roundup of product announcements, upcoming events, academic journal and media mentions, and other news.
Product Announcements
Python® Support for LabQuest®
If you use LabQuest in your science classes and are interested in incorporating coding, Vernier now offers Python support for our LabQuest family of sensors and interfaces. This means you and your students can communicate in Python (a popular coding language) to LabQuest sensors that are connected to a LabQuest interface—combining a powerful data-acquisition device and sensor input with Python.
Learn more about this new offering, as well as the advantages of coding.
Upcoming Events
Interested in free professional development specific to your needs?
Check out our webinar archive or request a free personalized virtual training.
Journal and Media Mentions
DON'T MISS AN ISSUE
Sign up for The Caliper
The Caliper newsletter is published monthly and covers urgent topics in STEM and education.