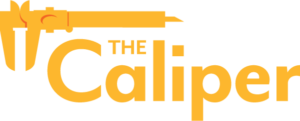 A place for insight, inspiration, and experiments.
Varun Paul, PhD, is an assistant professor in the Department of Geosciences at Mississippi State University. Last year, he won a 40th anniversary educator grant from Vernier, which included $1,000 in Vernier technology. We sat down with Paul to discuss the impact of the grant on him and his students. The interview has been edited for length and clarity.
What did winning a Vernier 40th anniversary educator grant mean to you?
It was really exciting when I heard that I was awarded the grant. When I first learned about the opportunity, I jumped on it right away because I had purchased some Vernier products before for both research and teaching, so I knew the quality I would get.
And the plan that I proposed in the application—being awarded the grant confirmed that it was a good one. My plan was to partner with a local middle school, which is called Partnership Middle School, and I'm so glad that it happened!
What Vernier technology have you acquired as part of the grant?
I've acquired three Vernier products. The first is a Water Depth Sampler that you can use to collect water from different depths in lakes and other open bodies of water. The second is a nitrate probe; both in my lab and in the courses I teach, we measure a lot of water samples for nitrates because that's a very important parameter to study algal blooms and related pollution. The third is a spectrophotometer, which can measure a range of different chemical components in water.
How have you used this technology with your students?
I teach different courses, such as Water Resources, Hydrogeology, and Water Biogeochemistry, at both undergraduate and graduate levels. My research has a similar focus: groundwater quality, surface water quality, and such. I've had the opportunity to use the Vernier technology in my research and in both my Water Resources course and my graduate-level course, Water Biogeochemistry.
One of my master's students is working on a project that focuses on how to improve water quality. Nitrate is one of the issues, and phosphate is another one. This particular student is trying to test how biochar, which is just burned plant material, can be effective in removing these chemicals. So, measuring before and after the treatment is one of the key factors that goes into getting good-quality results. That's just one example of how we use the nitrate probe.
And as I mentioned earlier, in the grant application, I proposed using Vernier technology in my college-level teaching and in partnership with Partnership Middle School. My plan, which I was able to implement this spring semester, was to have my graduate students go to the middle school, do outreach, and work with the students.
In one of the classes at Partnership Middle School, we did an orientation about why water quality is important. We also demonstrated some of the equipment, like the nitrate probe and a few other kits that I had. The next week, we took the middle school students to a lake, where we collected water samples and actually measured some of the water quality characteristics. So, the middle school students got to use the nitrate probe.
We also had Logger Pro®, so they got to do real-time graphing and analysis. The middle school students were really excited about that.
How has this Vernier technology improved student engagement?
The Vernier products themselves—one reason that I absolutely love them is their ease of use. Even for some educators, demonstrating how to use equipment can be a challenge because of all the steps you have to go through. With Vernier products, the process is significantly simplified, which saves a lot of time. So, when I demonstrated to my graduate students how the Vernier equipment works, it was pretty straightforward.
Some of the concepts, like the importance of calibrating equipment—I didn't teach that to the middle school students, but that was very important for the graduate students. It was also very easy to calibrate the nitrate sensor, and the students were more involved in the process. I think that engaged them more than simply saying, "Just go and measure some stuff in water."
From the K–12 standpoint, again, time saving is key. I can also give you a specific example about increased engagement. When we did the field testing with the middle school students, we had the nitrate sensor that I got from Vernier and a few other commercially available nitrate test kits, which included strips that changed color when you put them in water, depending on the nitrate level. The middle school students were a lot more engaged when using the Vernier sensor than they were using these very rudimentary kits.
DON'T MISS AN ISSUE
Sign up for The Caliper
The Caliper newsletter is published monthly and covers urgent topics in STEM and education.