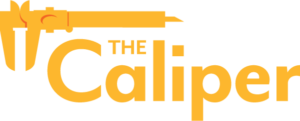 A place for insight, inspiration, and experiments.
This week, we're standing alongside the science community in recognizing the extraordinary role that chemistry plays in our health and well-being. Countless breakthroughs owe their success to medical experts and scientists who have drawn inspiration from the healing properties of plants and animals, age-old practices of ancient peoples, and our own bodies' innate mechanisms to prevent and fight disease as well as heal and restore us to health.
Join us in celebrating National Chemistry Week with four experiments from Vernier that explore the profound connections between chemistry and human health.
Aspirin, the ubiquitous pain reliever, is chemically referred to as acetylsalicylic acid. One of the compounds used in the synthesis of aspirin is salicylic acid, which is itself a pain reliever that was known to many cultures, including many Native American tribes who extracted it from willow tree bark.
By slowly releasing a vitamin or a medicine throughout the day, timed-release tablets offer a simple alternative to multiple doses. There are several different methods used to achieve the timed-release effect. One common method involves covering the medicine with a polymer coating that allows it to slowly permeate into the body.
As biochemical research advances, our understanding of the significance of metallic elements in the human body grows. For example, copper and zinc are present in enzymes, and trace amounts of molybdenum and selenium are vital in regulating internal oxidation-reduction reactions. Iron is another important metal, which is necessary for oxygen transport in the bloodstream. Many people gain these essential elements through their diets or by taking multivitamin tablets.
We all need electrolytes in our diet. Why? Electrolytes are used by our nerves and muscles. Among other things, they regulate our blood pressure and pH of our blood and help keep our tissues hydrated. As the name implies, in many cases, electrolytes are involved with carrying electrical current in our bodies. During exertion we can lose electrolytes through sweating, which is why athletes commonly drink beverages high in electrolytes.
Let us know how you're celebrating National Chemistry Week!
---
Want to know more about these experiments or sensors? We're always here to help! Reach out to our Tech Support team at chemistry@vernier.com or call 888-837-6437.
DON'T MISS AN ISSUE
Sign up for The Caliper
The Caliper newsletter is published monthly and covers urgent topics in STEM and education.