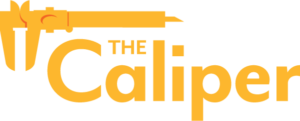 A place for insight, inspiration, and experiments.
Reliable and high-speed internet connectivity is a must-have for effective online learning. However, only about 65 percent of the population in rural tribal areas has broadband access, according to the Bureau of Indian Affairs, compared with 99 percent of the population in urban areas.
The lack of broadband access is a major challenge for tribal students and educators nationwide, including in California, where the Southern California Tribal Chairmen's Association (SCTCA) is working to find solutions. Through its Tribal Digital Village initiative, SCTCA is bringing reliable internet services to homes and key community buildings—including schools and libraries.
We recently had the opportunity to speak with Matthew Rantanen, director of technology for SCTCA, to learn more about this initiative and the importance of equitable broadband access in supporting STEM and online learning. He also shared how education leaders from other rural or tribal areas can help ensure reliable internet connectivity for their students.
Why is providing equitable broadband access so imperative for tribal areas in general and for students specifically?
Tribal reservations are not necessarily the most optimal places to live in regard to having access to communication resources. For example, 30 percent of homes do not have telephone lines, and cellular service is almost nonexistent due to the lack of cell towers on reservations. This means a large group of people living on a reservation in the United States cannot dial 911 if they need it.
The lack of internet service is something many students and families on tribal reservations have dealt with for a long time.
Broadband access is also lacking on tribal reservations due to a number of challenges. For instance, we have legacy infrastructure systems that are delivering telephone services but won't work to deliver broadband. Also, typically, our reservations are far away from urbanized areas.
The lack of internet service is something many students and families on tribal reservations have dealt with for a long time. In some cases, students have to drive an hour away to a McDonald's or Starbucks just to get Wi-Fi to complete their assignments and research.
The need for broadband access was intensified during the pandemic, when all of a sudden, people were not supposed to go anywhere, schools were closed, and everything went virtual. Students were falling further and further behind, and everyone was desperate to figure out how to get on the internet.
Most tribal leaders will say our students—whether they finished out the school year or not—missed a year of education because of the pandemic and the lack of broadband accessibility. In addition to the social benefits internet connectivity provides to people and families, education is one of the biggest reasons connectivity is needed in Indian Country.
How is your organization going about providing connectivity? What do you have planned for the next phase of broadband network deployment?
SCTCA's Tribal Digital Village Network is a high-speed wireless network serving 14 communities with broadband communications. To date, we have installed more than 650 miles of network—running from mountaintop to mountaintop on solar power—to support these communities.
As part of our work, we are always fighting to get more and more connectivity for our community and for our students. We've opened up Wi-Fi drive-ins and extended Wi-Fi bubbles outside of buildings to public access areas. And we are always looking to connect as many tribal homes as possible.
As the director of technology for SCTCA, I have also been able to leverage all of my professional contacts to help find subsidies for the end user, as the cost of broadband is one of the biggest barriers. This means going to the County Office of Education, finding private grant sources, and doing everything possible to help erase the cost of installation and equipment.
What three tips would you provide to others who are trying to get broadband access for schools in rural areas?
Tackling an issue like broadband access can be tough as an individual. For those in tribal areas, reaching out to local leadership can be effective. The leadership can help aggregate the demand and work to find solutions to serve the community as a whole versus serving a single home or school. This tactic can work in other rural areas, as well. If there is a group of people interested in getting broadband access, they should ensure their voices are heard at appropriate forums, such as public utilities at the state, regional, or county level.

Being aware of the broadband providers that serve your area is also important. There are some regional ISP players—outside of Cox, Comcast, Verizon, and AT&T—that many people might not know about and are available to support schools and communities.

Lastly, look into the E-Rate program. While it's a lot of paperwork and takes a full-time employee to manage, E-rate is a federal subsidy that provides a valuable service by helping schools pay for fiber to build the middle mile.
How can broadband access support STEM learning and teaching?
When I started at SCTCA in 2001, 29 students from 19 reservations graduated high school. This year, 157 students graduated. I'm not saying internet accessibility is the reason for this increase, but it certainly helped.
Here's why: There are many cultural events taking place in Native American communities that can derail a student and cause them to fail classes, such as the passing of an elder. In this instance, students will often miss more than five days of school because of the cultural aspects related to one's passing. However, missing five days of math and science in school is an automatic F for students. This is because school systems feel students miss too much of the foundational skills needed to stay on pace.
Once a student fails a class and is out of sync with their peers, they might say, "I can't graduate with my friends. Heck with it, I'm out." This, of course, can be especially troublesome for our junior and senior students.
However, once we started getting high-speed broadband into our community centers and libraries, students were able to complete their missed work online after school. All of a sudden, students started graduating like crazy. The internet helped make this possible.
VIsit sctca.net to learn more about the Southern California Tribal Chairmen's Association and its work to increase broadband access in tribal communities.
DON'T MISS AN ISSUE
Sign up for The Caliper
The Caliper newsletter is published monthly and covers urgent topics in STEM and education.