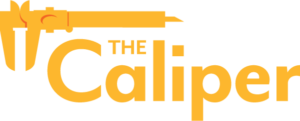 A place for insight, inspiration, and experiments.
Note: A version of this story was originally posted on the Vernier website in October 2019.

Technology plays a significant role in making modern agricultural practices more efficient and profitable. Sensors monitor environmental conditions and analyze the soil, robots assist in weed control and during harvest, and drones provide aerial imagery to monitor crop growth.
It is important to provide students with opportunities to use data-collection technology as they learn agricultural science to prepare them for the future.
Agriculture is a prominent industry in Touchet, Washington, a small town in the heart of the state's southeast farm country. The students who attend Touchet Junior/Senior High School are familiar with various types of agriculture—from cattle to wheat to grass seed—since they often have family members who work in the industry. Many students also have part-time or summer jobs at agriculture-related businesses.
Ryan Maiden, an agriculture instructor at Touchet Junior/Senior High School, wanted to ensure his science lessons both engaged students in the learning process and were relevant to their jobs or future careers.
To help achieve these goals, he implemented Curriculum for Agricultural Science Education (CASE) and became a CASE master teacher. Today, some of the CASE courses Maiden teaches include
Introduction to Agriculture, Food, and Natural Resources
Principles of Agricultural Science
Principles of Agricultural Science–Animal
Plant, Natural Resources, and Ecology
Animal and Plant Biotechnology
Environmental Science Issues
Connecting the Dots Between the Lab and the Real World
The CASE curriculum is specifically designed to enhance the rigor and relevance of agriculture, natural resources, and food studies for students. It incorporates project- and problem-based activities that often use data-collection technology.
"A couple years back, I won a state grant that allowed me to acquire various technologies and curriculum resources to support my agriculture science classes," Maiden said. "I stocked up on a pretty full complement of Vernier sensors, plus a dozen LabQuest® interfaces. This allowed essentially every student to have access to their own data-collection device when they were in my classroom or in the field."
Maiden frequently uses the Go Direct® pH Sensor, Go Direct Temperature Probe, and Go Direct Conductivity Probe, among other products, with his students in various lessons that cover topics ranging from soil pH to cold storage insulation. In one of his favorite investigations, students learn about air pollution by using the Light Sensor to measure particulates in the air.
"Data collection provides those 'aha' moments for students," Maiden said. "Students can physically see changes in data and then visualize those changes on a graph. A regular thermometer, for example, doesn't have the same effect."
Preparing Students for the Future
Maiden believes the CASE courses and Vernier data-collection technology help students get comprehensive STEM educations that set them up.
"Our goal is to prepare students to get jobs in agriculture," he said. "The hands-on education we deliver helps us meet this goal by teaching them important skills and concepts they can use in the workforce."
Ryan Maiden is an agriculture instructor and CASE master teacher at Touchet Junior/Senior High School. He has been teaching for more than 10 years. He recently received the CASE Innovation Award for his classroom and teaching approach.
DON'T MISS AN ISSUE
Sign up for The Caliper
The Caliper newsletter is published monthly and covers urgent topics in STEM and education.