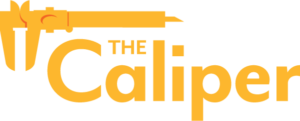 A place for insight, inspiration, and experiments.
Dr. Estelle Lebeau is a professor of chemistry at Johnson & Wales University in Providence, Rhode Island. In 2020, she won a Vernier/NSTA Technology Award, which included $3,000 in Vernier technology. We recently sat down with Lebeau to discuss the impact of the award on her and her students. The interview has been edited for length and clarity.
What did winning a Vernier/NSTA Technology Award mean to you?
I was so honored to have been named a 2020 Vernier/NSTA Technology Award winner. Of course, COVID-19 led to a slight delay and change in plans for use of the award, but I was able to take my Analytical Chemistry class out to Fox Point Community Garden in the fall 2021 semester to do soil and water analysis.
Field experiences like these not only provide authentic learning opportunities for students but also allow us to share important information with the users of those gardens about the healthfulness of their growing environments. Johnson & Wales University is a part of the Providence community, and we are fortunate to make positive, meaningful impacts through these course-embedded field experiences.
What Vernier technology have you acquired as part of the grant?
With the award, I was able to purchase a number of Go Direct® probes—including the Go Direct Optical Dissolved Oxygen Probe, the Go Direct pH Sensor, and the Go Direct Temperature Probe—that we were able to interface with tablets and student cell phones on site to test water and soil samples for various nutrient levels.
How have you used this technology with your students?
At the Fox Point Community Garden, we used the Go Direct probes to test for temperature, nitrates, phosphates, temperature, pH, dissolved oxygen, etc. Some of the tests (temperature, dissolved oxygen, and pH) were conducted on site because those values would have changed upon sitting. Other tests were performed back in the lab over the next couple of weeks. I had students test the pH and water hardness using several methods. We talked about probe technology versus a lab titration and how the different methods had advantages, as well as disadvantages. Analytical Chemistry students need to develop a sense of appropriate precision levels for a needed analysis and the real cost of "time" in a scientific setting.
Our tests showed that a number of the plots in the garden were low on bioavailable nitrogen and phosphorus, so students shared that information with the stakeholders. Students also researched ways to organically increase these nutrients to make the soils even more nutrient rich for growing vegetables. Many of the solutions they came up with required "aging" of animal manure (cow, chicken, fish, etc.) on the plots, so getting the information to the gardeners allowed them to treat their plots in November to be ready for the current growing season.
How has this Vernier technology helped improve student engagement and increase STEM literacy?
One of the surprising results for the students was that the pH level of the water coming out of the garden spigots was above pH 10. Providence has a legacy of industrialization and a lead pipe delivery system for water from the treatment plant. The jewelry industry, in particular, has a long history in Providence. This industry has an earned reputation for polluting the environment with various heavy metals. A 2019 report suggested that high levels of lead were present in the soil for a large number of community gardens in Newark, New Jersey. The report's authors noted that lead piping has contributed to the contamination when the gardens are watered.
I conducted a search of Providence Water's lead service location map and discovered that the Fox Point Community Garden water service supply is from "suspected or confirmed lead" piping.
I had my Analytical Chemistry students conduct research into how municipalities treat water and adjust water qualities to prevent heavy metals—such as lead—from leaching into the water supply. Students learned through this research that Providence Water purposefully adjusts the pH to a high level so the lead is inhibited from leaching into the drinking water.
I then asked the students to explain why the pH tests on the garden soil were not nearly as high as the water being used. This led to a discussion of natural buffers within the soil and how one might go about actually adjusting soil pH. I asked students to make recommendations to the garden stakeholders on how to organically adjust their soil pH levels based on the type of vegetable being grown.
Not only did students learn a lot from this community-based project, they were able to perform analyses, conduct research based on their results, and pose new questions when they obtained surprising data. Through this project, my students learned how to communicate scientific data to a nonscientific audience, as well.
What are your goals for future use of this Vernier technology?
I really want to create a class at the freshman level for non-science students, where we do a lot of these field experiences. Because if you're interested in nutrition, dietetics, sports medicine, etc., those topics are peripherally related to chemistry—even if the students are not the most interested in chemistry. However, they tend to get a lot more interested when we have these embedded learning experiences.

That's the plan going forward: to provide both upper-level chemistry majors and non-science majors with field experiences so they can become citizen scientists. Again, sports medicine, dietetics, nutrition—those are areas where science plays a role, and students can become more interested in science because it's applicable to their future goals.
DON'T MISS AN ISSUE
Sign up for The Caliper
The Caliper newsletter is published monthly and covers urgent topics in STEM and education.