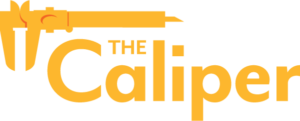 A place for insight, inspiration, and experiments.
Want a way to make chemistry class more exciting for your students? One approach is to use make-believe crimes to provide real-world learning opportunities with forensic chemistry experiments.
These experiments provide a fun twist on learning key chemistry concepts. For instance, students can use spectroscopy to "solve" a case of a poisoned drink and explore intermolecular forces while investigating a pretend arson.
In a recent webinar, we took a deep dive into "Messed-Up Makeup," a forensic experiment that will be featured in an upcoming Vernier lab book (releasing October 2023).
This experiment is, essentially, an acid-base titration that involves the use of the Go Direct® pH Sensor and Go Direct Drop Counter. Students also learn about equations and stoichiometry.
The premise of the experiment is that an actor develops a rash after removing their makeup and needs to be hospitalized. Acting as forensic investigators, students must identify the contaminant and determine how much was put into the makeup remover.
Check out the webinar recording to learn more:
Are you looking to incorporate forensic experiments into your chemistry class? We'd love to discuss options and brainstorm ideas! Contact us at chemistry@vernier.com or 888-837-6437.
DON'T MISS AN ISSUE
Sign up for The Caliper
The Caliper newsletter is published monthly and covers urgent topics in STEM and education.