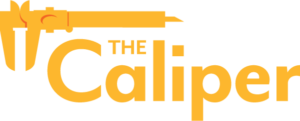 A place for insight, inspiration, and experiments.
At Vernier, we value educators' feedback and ideas. So, when college chemistry instructors told us they were looking for a high-end gas pressure sensor for their upper-level courses, we created the Go Direct Wide-Range Pressure Sensor.
This sensor features robust metal fittings and a leakproof seal, and it can perform experiments related to gas laws, vapor pressure, and other phenomena related to gas pressure.
Benefits
Precision: Measures absolute pressures up to 690 kPa (100 psi) with excellent accuracy
Adaptability: Makes customizing easy for specific laboratory equipment and experimental setup
Versatility: Attaches to nearly any apparatus with tailored fittings (two included) and its built-in quick-release adapter
Safety: Replaces antiquated gas-measuring devices that require harsh and hazardous chemicals, such as dibutyl phthalate and mercury
Innovative Use Ideas
Investigate heat capacity ratios for gases.

Use the adiabatic expansion of gases method to determine the heat capacity ratio at constant pressure to that at constant volume.

The pressure sensor serves as a manometer replacement where harsh chemicals, such as dibutyl phthalate, are used.

Gas thermometry experiments

Use in conjunction with a Go Direct Wide-Range Temperature Probe to determine the temperature of one or more other fixed points, including

Ice point
Steam point
Boiling point of liquid nitrogen
Sublimation of solid carbon dioxide (dry ice)
Transition the temperature of sodium sulfate decahydrate to the monohydrate and saturated solution.
Explore the advantages of the Go Direct Wide-Range Pressure Sensor!
DON'T MISS AN ISSUE
Sign up for The Caliper
The Caliper newsletter is published monthly and covers urgent topics in STEM and education.