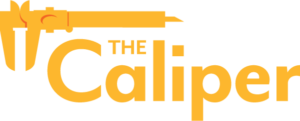 A place for insight, inspiration, and experiments.
Boosting STEM exposure, opportunities, and engagement all go a long way in creating STEM-literate students and supporting the next generation of Latinx STEM leaders. But, outside of the classroom or lab, where can students go to receive STEM support? And where can they learn more about potential careers and research environments they could pursue in the field?
This month, we are highlighting three non-profit organizations that are all doing great work to empower, inspire, and support Latinx students in STEM across K–12 and higher education. So whether you live in Oregon, Illinois, or Massachusetts, or are just looking for inspiration for supporting Latinx students in your area by working with non-profit organizations, these three organizations exemplify the impact that non-profit support can make.
Adelante Mujeres
Located in Forest Grove, Oregon, and serving more than 9,000 people a year, Adelante Mujeres provides holistic education and empowerment opportunities to low-income Latina women and their families to ensure full participation and active leadership in the community. This important work is embodied by the organization's name: Adelante means moving forward, go ahead, rise up, and flourish, and Mujeres means women.
The organization's Chicas Youth Development Program partners with local schools and more than 700 local families each year to offer girls ages 8–18 with weekly after-school sessions that help to develop their leadership potential, build strong cultural identity, and foster healthy lifestyles and academic success. The program also offers Summer Scholastic Camps, one of which is dedicated solely to providing students with interactive STEM learning opportunities.
"During this camp, we've had partners lead workshops with our students that provide them with an introductory knowledge of various STEM areas," said Itzel Chavez Gomez, college and career coordinator at Adelante Mujeres. "Students have been able to learn about the human body, CPR, body vitals, and more with Virginia Garcia; have participated in an engineering challenge with Comcast to build the tallest tower using spaghetti noodles and marshmallows; and learned about the Pacific Northwest wildlife and animal tracking with the Tualatin Hills Park and Recreation District. And they've done so much more!"
"We've seen what this broad exposure to STEM has done for our students. Over the last six years, more than 50 percent of our Chicas graduates have gone on to pursue a degree in a STEM-related field!"
"This year we will continue offering STEM activities during our after-school sessions, regardless of if our programming is offered in person or virtually. We look forward to furthering our collaborations with new and existing partners that provide our students with more in-depth STEM opportunities. Our blog is a great place to learn all about our Chicas STEM initiative!"
L@S GANAS
Latin@s Gaining Access to Networks for Advancement in Science (L@S GANAS) helps Latinx students at the University of Illinois Chicago (UIC) succeed in STEM. In Spanish, the word "ganas" means "motivation sufficient to act" and no matter where the students come from the program supports them with ganas, as well as desire, will, and effort.
According to its website, the program "seeks to increase the number of Latinx professionals in the STEM field, provide financial assistance to Latinx students, increase retention of Latinx students in the STEM majors, and foster a community where Latinx students see their cultural heritage as an asset in the lab."
The program helps meet these goals and ensures students have an empowering and rewarding experience at UIC through a number of initiatives, including mentoring, coaching, a research fellowship, and more. Transition coaches from L@S GANAS are embedded at specific high schools and two-year colleges to assist students in their planning to attend UIC. Students receive support on completing university applications, identifying potential areas of study, filling out the FAFSA, finding and applying to scholarships, and interpreting university financial aid forms.
First-year and transfer Latinx students are then able to request a peer mentor through Mentoring con GANAS. In this program, incoming students are paired with advanced Latinx UIC undergraduates before the start of the academic year and then the mentor and mentee meet regularly to discuss goals, classes, and experiences, and the mentor provides any guidance needed to the mentee.
Additionally, the program offers the L@s GANAS Research Fellowship, which is a two-year program engaging students in "research-intensive experiences in life sciences, chemistry, and beyond." Through the fellowship, fellows gain sustained and meaningful exposure to research environments and learn about research as a career while being provided with a visible path toward it.
"The biggest impact we've seen is in retention rates," said Veronica I. Arreola, director of L@S GANAS.
"Students in our initiatives are staying at UIC at a higher rate than students who don't participate in our services. But that comes from a larger success and that is coalescing a community of Latinx STEM students."
"I have worked with STEM students for more than 20 years and this past year has been incredible," she added.
The Latino STEM Alliance
The Latino STEM Alliance (LSA) was formed by a group of STEM professionals who saw the lack of diversity in the tech sector and the challenge corporations faced with filling highly qualified positions. LSA has broadened the career perspectives of underserved youth by developing STEM programs in marginalized communities in the Greater Boston area.
Today, LSA partners with schools and community organizations to inspire students to see themselves in STEM fields and to empower students with access to hands-on STEM learning. Of its various offerings, it provides in-person and remote robotics and STEM exploration programs, as well as a 25-week curriculum in which students gain important college and career readiness skills and explore STEM industries. The alliance also works with early educators to help leverage educational technologies into their everyday curriculum through its STEM and STEAM Early Education program.
LSA additionally engages youth and the community in the Greater Boston area with its Annual Robotics Competition and Family Science Festival, which introduces engaging robotic activities and challenges for all ages and skill sets.
Through the work of non-profit organizations such as these, Latinx students have more access to STEM opportunities, as well as robust support and guidance throughout their studies, so that they will be prepared for long and rewarding careers in STEM and beyond.
DON'T MISS AN ISSUE
Sign up for The Caliper
The Caliper newsletter is published monthly and covers urgent topics in STEM and education.