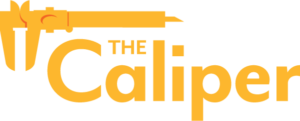 A place for insight, inspiration, and experiments.
What do you get when you take 40 to 60 high school students from across the northeast corner of the Keystone State, add a bunch of basswood, and throw in physics and engineering concepts?
The answer: the Northeast Pennsylvania Regional Bridge-Building Competition.
All public and private schools in the region are encouraged to select three students to participate in this annual contest, which is geared toward grades 9–12, and teachers play a critical role in setting participants up for success, said Paul Schneider, director of the competition.
"I try to get an individual teacher at each high school to help guide the students, starting from the specification and basically running through a design-and-build phase," he said. "After that, it's a cycle of 'test, repair, improve, retest.'"
Providing More Cycles of "Improve and Retest" with Vernier Technology
The Northeast Pennsylvania Regional Bridge-Building Competition began in 1989, and a lot has changed since then. 

One of the biggest differences between then and now is the way the competition organizers load and test participants' bridges. For years, they used a cantilever mechanism. In 2021, they switched to the Vernier Structures & Materials Tester.
This year, the bridge-building competition organizers took things to the next level with the Go Direct® Structures & Materials Tester—an excellent tool for teaching engineering concepts and design processes.
The Go Direct Structures & Materials Tester connects via Bluetooth® wireless technology or via USB to a student's device. The tester helps students evaluate truss, bridge, or other structure strength, as well as material strength, by measuring the applied load and deflection and graphing the resulting data in real time.
Additionally, when students use the Go Direct Structures & Materials Tester, they can more easily apply the redesign phase of the engineering design process; the tester will cause the weakest element of a structure to fail, leaving the remaining elements intact.
"With the cantilever, which we used for years, you're one and done—you build a bridge, and you destroy it under tests," Schneider said. "The Go Direct Structures & Materials Tester allows you to do a lot more cycles of 'improve and retest.'"
Amplifying Learning One Broken Stick at a Time
North Pocono High School in Moscow, Pennsylvania, has a long tradition of participating in the regional bridge-building competition. Additionally, North Pocono made bridge building part of its science curriculum and holds its own bridge-building competition every year.
The school switched from cantilevers to the Vernier Structures & Materials Tester about four or five years ago, and it has been a game changer, according to physics and engineering teacher John Croom.
"We were an early adopter of the VSMT, and it drastically changed how we do the process," Croom said. "Now, we're able to break one stick at a time, so to speak. Students are able to reglue and add additional sticks if they need to, and we can then go back and retest that same bridge three, four, five times."
Croom also said the combination of participating in a competition and being able to more frequently experience the trial-and-error part of the engineering design process with the Vernier technology has improved student engagement.
"This contest definitely gives students a hands-on application to the learning that we're doing in the classroom," he said. "When you actually build the structure, you learn a lot of things in the process. The number of times you touch that bridge and redesign or modify it just helps amplify that learning."
"And it's sometimes not tangible learning," Croom continued. "Your objective might be to teach your students about forces, but they also learn how things work. When students build just one or two bridges that you break with cantilevers, they don't get to go through enough tests and trials to really see the impact of small changes. The Vernier technology really helps increase that learning because students get to have more hands-on time."
DON'T MISS AN ISSUE
Sign up for The Caliper
The Caliper newsletter is published monthly and covers urgent topics in STEM and education.