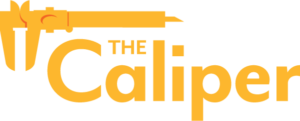 A place for insight, inspiration, and experiments.
Hispanic workers represent just 8 percent of the STEM workforce, according to the Pew Research Center. The Latino STEM Alliance (LSA) seeks to increase that number.
To achieve its goal, the Boston-based nonprofit—which was founded by three Latino engineers who wanted to create more opportunities and programming for Latino students interested in STEM—helps schools offer robotics programs.
Specifically, LSA develops grade-specific robotics curriculum and provides training on that curriculum to the educators leading their school's robotics program, which could take the form of an after-school club, an elective class, or a series of workshops.
"We provide all the elements for teachers and facilitators—the curriculum, the equipment, and all of the technology, as well as the tech support," said Karen Chacon, executive director of LSA. "In addition, we provide mentoring opportunities and field trips for students. We also hold an annual competition at the end of the year where students can really test their skills."
LSA offers all these services, training sessions, and learning opportunities at no cost to educators or students. Chacon said this was an intentional decision grounded in accessibility.
"We're reaching students who are underserved," she said. "Many times, they and their parents are unfamiliar with STEM or don't know about potential STEM careers—it's just not something they're exposed to."
Since it was founded in 2010, LSA has worked with over 4,000 low-income students of color in the Boston area.
Encouraging Creativity through STEM
LSA originally focused on middle school but now offers programming for students in pre-kindergarten through grade 12.
Its early-education curriculum centers on a simple robot that helps introduce young learners to coding. Older students engage in project-based learning experiences, working in teams of three to build a robot and learn how to code.
The standards-aligned curriculum is rigorous across grade levels. However, Chacon said the emphasis is on creativity and hands-on science exploration, not grades and test scores.
"We leave room for students to get creative and explore because there are just so many different populations that need to learn STEM skills, and there are so many different ways to do it," she said. "You don't expect students to necessarily decide to go to MIT after they build one robot, but it's so important to harness that interest and help them get on that path so that they can learn about coding, teamwork, and other things they need to succeed."
This approach has yielded positive results.
"We have seen that a number of students continue to do the program year after year, so they are building STEM skills and career-readiness skills," Chacon said. "But even if they don't go into a STEM career, they're building social and emotional skills and other 21st-century skills."
Helping Students Overcome Cultural Barriers
Many students who participate in LSA programming are English language learners. Chacon said it is important to recognize that these students face unique challenges—but with support and encouragement from educators, those challenges are not impediments to STEM learning.
"For many of our students, English isn't their first language, and they can face cultural barriers," Chacon said. "For these students, when they show interest in STEM, it's important to be gentle but also inspiring, motivating, and helpful."
She also stressed the importance of providing tailored support to ensure underserved students have what they need to fully engage in STEM learning opportunities and ultimately achieve postsecondary success.
"When we talk about underserved students and additional things they may need, I think about things like language," Chacon said. "What language are the materials in? Is there a translator?"
"Some of our teachers who speak a second language are teaching in their second language, and they're updating materials into that language too," she continued. "In addition, we have started to translate a number of our materials into Spanish. It just makes it that much more accessible for students—and it allows more students to say, 'I think I can do that.'"
Planning for Growth but Staying True to the Mission
Looking ahead, LSA plans to build on robotics and add virtual reality components to its curriculum. The organization also intends to go from STEM to STEAM programming with the addition of arts-related learning opportunities.
In addition, LSA has a goal to expand its reach beyond Boston into gateway cities farther west and south so that it can serve even more students.
As the organization grows, however, Chacon said it will stay true to its mission—to inspire and empower underserved youth to pursue academic and career success in STEM fields by providing meaningful and engaging STEM learning opportunities—and continue to emphasize fun, creativity, and hands-on science exploration.
"We exist so that students who are interested can get exposure to STEM," she said. "Our approach is, 'This is what we've got. If you want to learn more about robotics, come check it out.' It's so important to provide a fun opportunity for students to get engaged, and we seek to be both fun and inspiring."

To learn more about how the Latino STEM Alliance engages underserved students in science learning, visit its website.
DON'T MISS AN ISSUE
Sign up for The Caliper
The Caliper newsletter is published monthly and covers urgent topics in STEM and education.