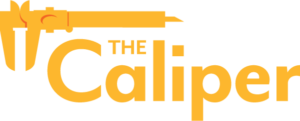 A place for insight, inspiration, and experiments.
Linda Antinone's overarching goal is simple: help more underrepresented students be successful, especially when it comes to STEM. Linda is an Albert Einstein Distinguished Educator Fellow, educational specialist, coach, trainer, and author with extensive experience teaching advanced mathematics and science courses in urban high schools, creating STEM education curricula, and developing legislation on education, poverty, science, and technology.
Today, through her work with Texas Instruments, she is supporting the Gaining Early Awareness and Readiness for Undergraduate Programs (GEAR UP) schools in Los Angeles and throughout Texas by providing science and mathematics teachers with invaluable professional development and coaching so they, in turn, can deliver more hands-on and technology-enabled learning opportunities to students.
---
As a former math and science educator, how would you describe the importance of using data-collection technology in your instruction?
A high-quality STEM education helps students think critically, make real-world connections, and build the important skills they need for postsecondary success. It is hard for a lot of students to understand how the real world connects to the math and science concepts they are learning. However, when they use data-collection technology and see a graph depicting real-time data there's that 'aha' moment!
When I first started using data-collection technology I was teaching Algebra I, and my students were just not getting the idea of how the slope or y-intercept was connected to the line. But, as soon as we found a linear graph for motion, they got it—they really started to make the connection, which was a big 'yes!' moment for me as a teacher.
After that, my students were much more motivated. I even had a former student tell me that his whole life changed when he saw a graph of a ball bouncing underneath a motion detector as he realized that the graph represented the actual motion of the ball. It was this moment that ignited his love of math and made him go on to major in math and later become a teacher.
So, in my experience, data-collection technology really helps make a difference for students and that's what motivates me.
What is your connection with GEAR UP, and how do you support these programs?
A focus of GEAR UP is getting students college- and career-ready. I am paid as a coach/instructor by Texas Instruments, and as part of this, I go into classrooms and help science and math teachers implement new technologies that will support their instruction with students.
Often teachers receive training on new equipment and then are expected to go back into the classroom and use it right away. But teachers might forget some of what they learned or might just have too much on their plates—they are so busy!
So, as a coach, I can go into their classroom and make sure everything is set up and running correctly, as well as really show them how the technology can be used in lessons. I'll often have conversations with teachers and see what they have coming up and figure out the best way to enhance their instruction—and engage students—using the technology.
We also talk about instructional strategies and I'm able to provide professional learning support. Since I have both a math and science background, I'm really passionate about helping teachers make connections between the two subjects so they can help students make their own connections.
How does GEAR UP align with your passion for STEM education?
I was an urban school teacher for 34 years and have always wanted to help students in underrepresented groups be more successful. As part of this, it is important that they are exposed to a quality STEM education early so they feel more prepared and confident as they consider their college and career options.
Now, as a coach working with GEAR UP schools, I am able to help teachers make those meaningful connections between math and science and integrate technology in new ways so that students have that much-needed STEM foundation. To see the students be excited about data collection and coding—and really be able to explain what is happening around them—is so cool.
What made you fall in love with Vernier Science Education?
I've used Vernier technology for so long that I remember when the sensors were sent out as kits and you had to solder the parts together—it's been a long time!
Vernier is a great company that understands the teacher perspective. With Dave Vernier being a former physics teacher himself, he really wanted to find a way to make things better and easier for teachers and he built the company on that belief.

In addition to being creative and innovative with their technology and supporting curricular resources, as well as their focus on strategic partnerships, the company as a whole is so helpful. Teachers can call Vernier and get someone on the phone who really helps them through whatever the problem or question they may have. And that just doesn't happen everywhere.
Vernier Science Education is deepening its partnership with Texas Instruments to bring data collection into math classes, what are the benefits of this partnership for GEAR UP schools?
Engaged students learn more! Using Texas Instruments graphing handhelds with Vernier data-collection technology engages students in hands-on learning experiences across the STEM curriculum. Real-time data collection with Vernier sensors improves students' abilities to collect and interpret data, apply mathematical models to the physical world, and enhances problem-solving skills.
Texas Instruments and Vernier Science Education share a commitment to innovative solutions for students, support including curriculum for educators, and equity in STEM learning. When used in combination, these solutions are indispensable for today's classroom environment—bringing math and science together for increased student understanding and engagement.
DON'T MISS AN ISSUE
Sign up for The Caliper
The Caliper newsletter is published monthly and covers urgent topics in STEM and education.