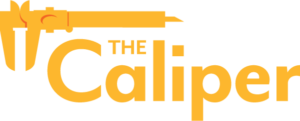 A place for insight, inspiration, and experiments.
Celestial excitement is on the horizon as we have not one, but two, solar eclipses to look forward to this school year. On October 14, we'll be treated to an annular solar eclipse, which will be visible over the United States, starting in Oregon. Then, mark your calendars for April 8, 2024, when a total solar eclipse will be visible over the United States, starting in Texas.
Eclipse #1: October's Annular Eclipse (October 14, 2023)
The October annular solar eclipse falls on a Saturday morning, traveling from the Oregon coast (around 9:00 a.m. PDT) to Texas (approximately 12:00 p.m. CDT). Since it falls on a Saturday, there may be opportunities to plan for out-of-the-classroom events, like whole-school watch parties. Or, you can create unique assignments related to eclipse observations.
Remember, the annular solar eclipse will not reach totality at any location and must be viewed safely with eclipse glasses at all times.
Eclipse #2: April's Total Eclipse (April 8, 2024)
April's total solar eclipse takes place on a Monday afternoon. In the United States, the path of totality begins in the early afternoon in Texas on a path that continues northeast towards Maine. If you are lucky enough to be in the path of totality, don't miss it! Those who've witnessed a total eclipse will tell you it's a breathtaking experience. Just be prepared for traffic jams before and after the event, and plan accordingly.
If you can't make it to the path of totality for the April eclipse, you may still be able to see a partial eclipse. However, remember that the difference between a partial and total eclipse is literally day and night!
Here are some initial tips to make the most out of these rare celestial occurrences.
1. Never look directly at the sun.
Look at the sun only through special filters or glasses designed specifically for solar observation. Do not use welding glasses, regular dark glasses, or any other eyewear that is not specifically made for looking at the sun.
The only exception is during a total solar eclipse, like the one in April 2024, when it gets completely dark for a few minutes. During the period of totality, it is safe to remove your glasses, but it is crucial to know when to take off and put your glasses back on.

When viewing only the partial eclipse, you must wear eclipse glasses at all times.
If you gather eclipse glasses now, you may be able to use them twice this school year! It's also a good idea to secure them in advance as they may be difficult to come by as the event approaches.
Purchase classroom packs of eclipse safety glasses here.
2. Explore Solar Projectors and Pinhole Cameras
Another safe way to view these eclipses is by building a solar projector or a pinhole camera. These devices project the sun's image onto a white screen, allowing you to observe it safely as much as you like.
This is a fun, hands-on project your students can do in anticipation of the solar events, and it helps ensure everyone has a safe method to experience the eclipse. You can find detailed instructions on how to make a pinhole camera here.
3. Engage Your Students with Eclipse Content in the Classroom
Start the conversation about the upcoming solar events with your students by incorporating level-appropriate content into your instruction. Challenge your students with some initial questions about solar eclipses.
What distinguishes a total eclipse from an annular eclipse, and what causes the difference?
Which lucky parts of the United States get to witness both a total and an annular eclipse?
Are there any areas that experienced the 2017 total solar eclipse that will also get to experience the 2024 eclipse?
How often do total solar eclipses occur on Earth?
When is the next total solar eclipse following the April 2024 event?
What is a total lunar eclipse, and how is it created?
Get inspired with these resources that share eclipse teaching materials, a range of visual aids, up-to-date eclipse details, and supplemental astronomical content.
These upcoming eclipses are extraordinary opportunities to spark scientific curiosity in your students and to incorporate phenomenon-based learning in and out of your classroom. And as the April eclipse approaches, we'll share even more tips for viewing the total solar eclipse, including suggestions for collecting data with your students on light, temperature, and wind changes with our sensors.
In the meantime, gear up, stay safe, and get ready to witness the natural phenomena of the universe with your students!

Visit our eclipse page to find more upcoming event details or to order eclipse glasses. Questions? We're always here to help—email us at support@vernier.com or call 888-837-6437.
DON'T MISS AN ISSUE
Sign up for The Caliper
The Caliper newsletter is published monthly and covers urgent topics in STEM and education.