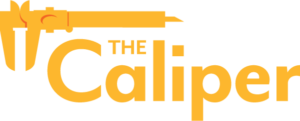 A place for insight, inspiration, and experiments.
At the University at Buffalo, the introductory first-year engineering course consists of about 600 students—and the amount of academic preparation and experience, as well as the specific engineering degree program each student wants to pursue (e.g., civil, electrical, mechanical), can vary widely. To create a single project that worked for each student, William Wild, director of the engineering first-year experience, and his colleagues found the perfect solution with KidWind.
"Our goals were—and continue to be—that students develop resourcefulness, critical-thinking skills, the ability to think like an engineer, and the ability to catch a spark and take something as far as they want to take it," Wild said. "The question was, 'How can you have one project that can play to all those levels?'"
Emphasizing the Entire Process, Not the End Product
For more than 10 years, Wild and his colleagues have used a customized KidWind kit for the introductory first-year engineering course, which has a relatively simple premise: In groups of three or four, students do an initial build of a wind turbine and improve the design over the course of about five weeks, using physics and math concepts they learn and experiments they conduct.
"With this KidWind project, we're able to demonstrate to students that it's an iterative process," Wild said. "We teach them that they need to know math and science, that they need to be able to do physical experimentation, and that the two work hand in hand."
At the end of the course, students describe their design process in a presentation before a panel consisting of their team's mentor (i.e., a student further along in their engineering studies), a teaching assistant, an instructor, and/or a professional engineer who's in the field.
In their presentation, students try to make a case that they would deserve to get Phase II funding to take their work further, if it were a real-world project.
"The thrust of the presentation is the students' design process," Wild said. "It will follow their thread of experimentation, but what everybody's looking for is that they followed an evidence-based, scientific process and found their way to an improved design."
"Maybe their turbine turned out great, maybe it didn't turn out well—that's secondary," he continued. "Their job is to show that they followed a sound process, and given more time and money, they would be able to bring this project home. It's all about the experiments they ran, why they did them, how they interpreted the results, and how they adapted one design to the next."
Giving Students "Room to Run"
The KidWind wind turbine kits that students use at the University at Buffalo provide a solid foundation for learning about the engineering-design process. They can also inspire innovation.
"What's nice about the KidWind kits is that students can succeed if they just stay within the boxes; students who don't have much experience with the engineering-design process are able to execute well if they simply put in the time," Wild said. "But we also tell students that they can go as far out of the box as they want. That gives people who want it the room to run. For example, we had a group a couple of years ago who created origami blades."
"That's what's beautiful about this KidWind project," he continued. "Everyone in this diverse group of different majors and all levels of experience can find a home, so to speak, and excel—and go even further with it if they want."
Students who go above and beyond with innovation can earn extra credit, as well as design awards. However, as Wild reiterated, the end product is not the most important part of the work.
"In the end, the design awards are based on the design rationale and process, innovation, excellence in the presentation, and a little bit on how their wind turbine performed," he said. "But the key is the way that students make progress. They don't have to have the highest-performing wind turbine to win."
Wild and his colleagues have exclusively used the KidWind project in the introductory first-year engineering course since 2009. Going forward, for the sake of expandability and offering more options, the KidWind project will become one of several offered in the course.
"Over the years, the KidWind wind turbine kit and the support Vernier has provided, including the educational support, have been a beautiful fit for what we do," Wild said. "The KidWind project sets a high bar, and it's taught us what we hope to have with other projects."
DON'T MISS AN ISSUE
Sign up for The Caliper
The Caliper newsletter is published monthly and covers urgent topics in STEM and education.