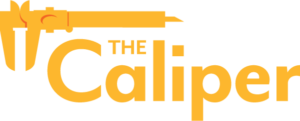 A place for insight, inspiration, and experiments.
Although climate change is a complex topic, many free videos and documentaries are available to help educators teach students about climate change and how it impacts their everyday lives.
Check out the three videos highlighted below to supplement your lessons. You can also take advantage of our related experiments, activities, and resources to provide students with a more comprehensive understanding of the effects of climate change and, importantly, the science behind it.
The Crystal Reef
In the five-minute documentary The Crystal Reef, marine scientist Dr. Fio Micheli visits the coast of Naples, Italy, to show viewers the negative impact of ocean acidification and human-produced carbon dioxide on a nearby reef. The documentary's producers worked with Stanford University's Virtual Human Interaction Lab to create this engaging and immersive viewing experience, which uses virtual reality to compare healthy and unhealthy reefs.

The Crystal Reef is sure to captivate students with its impressive imagery while teaching them about marine education and how climate change is negatively affecting bodies of water over time.
What is Climate Change?
The Crash Course YouTube™ channel features an expansive library of high-quality, supplemental educational videos—ranging from STEM topics to world history to media studies—for high school and college students. You can easily integrate these videos (which are led by expert hosts) into your curriculum as part of a lesson or to help students prepare for an upcoming lecture or test.
Specific to climate change, the nearly 13-minute What is Climate Change? Crash Course Geography #14 video focuses on the "driving forces of climate change" and shows students "how what's happening now is unlike anything in the past."
After introducing students to the Okjokull glacier in Iceland, which was lost to human-induced global warming, the video provides an overview of global warming and climate change (and the difference between the two), carbon dioxide emissions output, and the geographical impacts of a warming planet. The video's animated graphics, past and present-day images, and maps help make climate change a more digestible topic for students.
Can We Cool the Planet?
For educators looking for a longer, more in-depth look at climate change, Can We Cool the Planet? from the PBS series NOVA provides a deep dive into this important topic.
Notably, this nearly 60-minute episode delves into ideas being explored to help fight climate change, including planting more than a trillion trees, sucking carbon out of the air, geoengineering the atmosphere, and physically blocking out sunlight, as well as the effectiveness and risks of these new solutions.
To further support the teaching of climate change, Vernier offers a series of climate change-related classroom resources and webinars highlighting applicable lessons and experiments. You can check them out here.
DON'T MISS AN ISSUE
Sign up for The Caliper
The Caliper newsletter is published monthly and covers urgent topics in STEM and education.