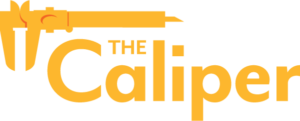 A place for insight, inspiration, and experiments.
Amy Hindbaugh-Marr is a science, technology, engineering, arts, and math (STEAM) teacher for students in kindergarten through sixth grade at Ithaca Public Schools in Ithaca, Michigan. Last year, she won a 40th anniversary educator grant from Vernier, which included $1,000 in Vernier technology. We recently sat down with Hindbaugh-Marr to discuss the impact of the grant on her and her students. The interview has been edited for length and clarity.
What did winning a Vernier 40th anniversary educator grant mean to you?
It was incredibly exciting because we're a rural district, and my budget is very small. Without extra support, I would not be able to have this technology. Additionally, in our area, we are one of the only districts that has a STEAM program. So, not only did we get some wonderful resources, but we were also able to share the excitement with our community.
And I had other schools reach out and ask if they could see our program; it's allowed us to be leaders in many ways.
What Vernier technology have you acquired as part of the grant? How have you used and/or plan to use this technology with your students?
I was able to get a few temperature sensors, light sensors, and Go Direct® Force and Acceleration Sensors, among other things. I see all of our students once a week for 50 minutes. My task is to challenge them with a real-world problem and allow them time to think critically, work in collaborative groups, and find solutions. The sensors have been great tools for my students.
My fourth graders recently made solar ovens, which required that they determine what would be the best material to act as an insulator to keep in the heat, so we used the temperature sensors to test foil, fabric, and different materials. It was a perfect way to expose them to the technology and tie it into what we were already working on in STEAM!
Looking ahead, I'm excited to have my students use the light sensors to determine which colors reflect light. And with the Force and Acceleration Sensors, I'm very excited to put those to use in several units we have in kindergarten through sixth grade that involve force in motion and energy.
How has this Vernier technology improved student engagement?
I told my students that I was going to be chatting about how they're using the technology, and I asked them for some feedback. They said they loved that it was hands-on. They felt that they were collecting data in a meaningful way.
They also said they loved that they could see it happening in real time. We were using some graphing, and so they loved the colors; they could determine which one was the foil and things of that sort.
The technology ended up being very user-friendly, and I'm excited to see what we can do with it. I'm still learning myself. So, we are doing the bare bones right now just to get our feet wet.
But I was thrilled, and the children were so excited! This is the first year that we have been a one-to-one district. So, we're using technology in ways that we hadn't before. It's been really nice for them to see that there are lots of ways they can incorporate the technology that we have into their math work, their science work, and STEAM. I feel like it's creating a whole package for us.
DON'T MISS AN ISSUE
Sign up for The Caliper
The Caliper newsletter is published monthly and covers urgent topics in STEM and education.