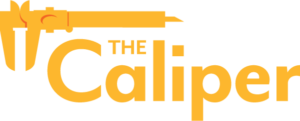 A place for insight, inspiration, and experiments.
National Hispanic Heritage Month offers a great opportunity for students to learn about the many Latinx contributions to STEM.
During this month (which runs September 15 to October 15)—and all year—you can use the groundbreaking discoveries of Latinx scientists as the foundation for STEM learning activities.
For example, your students can perform hands-on experiments to learn about and honor the work of Evangelina Villegas and Mario Acuña, who made major advancements in biology and physics, respectively.
Your students can also do science experiments that teach them about work currently being conducted by Latinx STEM professionals, such as climate scientist Nicole Hernandez Hammer.
Whether you want to focus on the work of past or current Latinx scientists (or both), Vernier has resources and tools that can help you and your students get started right away.
Biology
Evangelina Villegas won the World Food Prize for creating quality protein maize, which "has been recognized as one of the most important contributions to food security in human history." She was also described as "one of the original 'superwomen'" of the International Maize and Wheat Improvement Center.
Vernier offers engaging experiments that help build foundational understanding of the science behind Villegas's work:
These experiments are designed to introduce students to the study of macromolecules (such as proteins, DNA, RNA, starch, glycogen, and cellulose), which are formed by connecting many smaller molecules. In these experiments students create a standard curve for protein concentrations, and then use it to determine the concentration of their sample. These experiments can be used in high school and college classrooms, and they feature the Go Direct® SpectroVis® Plus Spectrophotometer. Both experiments are also available as part of the Bio-Rad Got Protein? Kit.
Chemistry
Nicole Hernandez Hammer is a climate scientist and an advocate for environmental justice. While her formal training is in biology, much of her work has focused on climate change and impacts on our planet from processes such as ocean acidification. She has served as a climate science and community advocate at the Union of Concerned Scientists, and she was Michelle Obama's special guest at the 2015 State of the Union address.
"Climate change isn't a problem that's going to happen in the future—it's happening now."

– Nicole Hernandez Hammer
The Vernier The Greenhouse Effect experiment is a great way to teach middle school and high school students about the science behind Hernandez Hammer's work to help combat climate change. In this experiment, students use two Vernier Stainless Steel Temperature Probes to measure and compare the temperatures in model greenhouses under various conditions.
Additionally, the Journal of Chemical Education offers the Adapting Three Classic Demonstrations To Teach Radiant Energy Trapping and Transfer As Related to the Greenhouse Effect experiment for college students to explore and learn about her work.
Physics
Mario Acuña was a NASA astrophysicist renowned for his expertise in magnetic fields and magnetometer instrumentation. He helped discover the magnetic field around Mars and helped map the magnetic field of Jupiter. In 1996, he received the Distinguished Service Medal—NASA's highest honor.
Vernier offers several hands-on experiments that build the foundation for understanding Acuña's work:
The first experiment is geared toward middle school and high school students, and it involves using a Magnetic Field Sensor to measure the magnetic field of the Earth, as well as the magnetic inclination of your location.
The second and third experiments are designed for high school and college students. They both use the Go Direct® 3-Axis Magnetic Field Sensor or a Magnetic Field Sensor for data collection and analysis.
All the experiments listed above can help you and your students celebrate Latinx scientists and their achievements during National Hispanic Heritage Month—and all year long. For more STEM classroom resources that connect to National Hispanic Heritage Month, check out the STEM Learning and Research Center.
Sources:
DON'T MISS AN ISSUE
Sign up for The Caliper
The Caliper newsletter is published monthly and covers urgent topics in STEM and education.