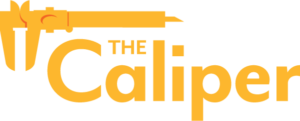 A place for insight, inspiration, and experiments.
Morning Pruitt teaches chemistry and physical science at Eudora High School in Eudora, Kansas. Last year, she won a 40th anniversary educator grant from Vernier, which included $1,000 in Vernier technology. We sat down with Pruitt to discuss the impact of the grant on her and her students. The interview has been edited for length and clarity.
What did winning a Vernier 40th anniversary educator grant mean to you?
It was a good surprise! It was nice for our community to get some national recognition, and it's great that we can have this opportunity for our students. I appreciated the technology—and I really enjoyed the professional development I received.
What Vernier technology have you acquired as part of the grant?
I got some Go Direct® Gas Pressure Sensors and Go Direct Temperature Probes. Our school has a yearlong site license for the Vernier Graphical Analysis™ Pro app, so students can use the new Vernier products with the app and do data collection wirelessly. They can also share their findings with one another wirelessly through features in Graphical Analysis Pro that aren't in the basic version of the app, which is nice.
How have you used this technology with your students?
At the beginning of the year, we started out with an easy lab just to get the students used to the technology. Once they were familiar with the products, we used them to take temperature measurements of phase changes. In Chemistry II, we talk about intermolecular forces—and Vernier has a great experiment called "Evaporation and Intermolecular Attractions" that we did with the Go Direct Temperature Probes. Looking ahead, we'll be doing another lab focused on pH titration curves.
How has this Vernier technology improved your students' STEM literacy?
With the Vernier technology, I've been able to offer pressure labs. In those labs, students see there is a constant between the two variables and that the constant has meaning. Reading it in real time is very helpful for students—they do a better job at graphical analysis when they have technology that can read it in real time. Plus, there are equations that they see in math class that we make meaning of in science class, and that comes from the graphs. Taken together, it all helps improve STEM literacy.
DON'T MISS AN ISSUE
Sign up for The Caliper
The Caliper newsletter is published monthly and covers urgent topics in STEM and education.