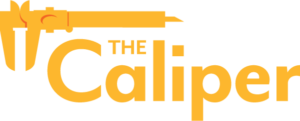 A place for insight, inspiration, and experiments.
Nicole Hernandez Hammer wears many hats—she is a sea level researcher, a climate change expert, and an environmental justice advocate. And, as part of this overarching work, she is focused on the important and timely issue of how climate change disproportionately impacts communities of color.
"The research for a long time showed how Latinos, and in general communities of color, are disproportionately vulnerable to the impacts of pollution. But at the time we weren't talking about how those same communities are disproportionately vulnerable to the impacts of climate change," said Hernandez Hammer on the Latina to Latina podcast as she discussed what sparked her advocacy in this area.
Backed with sea level data and research collected in cities with a high Latinx population, Hernandez Hammer knew more attention was needed on this climate change issue. "At that point I decided that I have an opportunity and an obligation and a duty as a scientist, as a mother, as a Latina to sound the alarm," she said.
Inspiring Leader
Hernandez Hammer, who was born in Guatemala and came to the United States with her family when she was four, started her career in academia before turning to advocacy. In 2012, she joined the Union of Concerned Scientists (UCS) as its Florida Coastal Expert before becoming the organization's Southeast Climate Science and Community Advocate. During this time she was also the Florida field manager for Moms Clean Air Force.
Through her involvement and advocacy with these two organizations, she helped South Florida residents, particularly those in Latinx communities who often receive fewer educational and protective resources than more affluent communities, understand the realities of climate change and what they can do about it, according to an article published by Biohabitats.
Prior to these roles, Hernandez Hammer was the deputy director of the Florida Center for Environmental Studies at Florida Atlantic University and coordinated the Florida Climate Institute's state university consortium. She is also a published author of technical papers on projections and preparedness for sea level rise and has been featured numerous times in the national media to discuss her expertise in this area.
Notably, former First Lady Michelle Obama invited Hernandez Hammer as her special guest to the 2015 State of the Union address. And, in 2016, she spoke at the Democratic National Convention regarding climate change concerns and the effects of rising sea levels on vulnerable Latinx communities.
Helping Others Advocate for Change
Hernandez Hammer continues to be a vocal environmental justice advocate and regularly meets with local leaders to discuss climate change risk factors, especially as they pertain to their communities. She also disseminates educational information to those who are most vulnerable to climate change and helps ensure they have an active voice in the policies that are designed to help protect them from climate change.
During an interview on the Latina to Latina podcast, she offered this advice to those looking to make a difference when it comes to climate change and environmental justice.
"Use whatever platform you have as a parent, or as someone that works in the media, to talk about the issue. Everyone has some sort of circle of influence, and of course the most important thing is to vote and put pressure on elected officials to make the high-level policy changes that can really shift those toward a clean, renewable economy that's rooted in justice and equity."
To support your students as they learn about Nicole Hernandez Hammer, we have compiled topical, hands-on investigations related to her achievements and research, which you can check out here!
Sources:
DON'T MISS AN ISSUE
Sign up for The Caliper
The Caliper newsletter is published monthly and covers urgent topics in STEM and education.