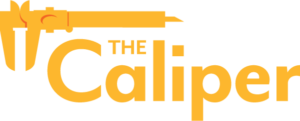 A place for insight, inspiration, and experiments.
Roosevelt Community Education Center, an alternative high school in Rockford, Illinois, provides a nontraditional learning environment with unique educational opportunities for students at the secondary level, as well as students 21 and older who are enrolled in the adult education program.
Roosevelt does not have a traditional curriculum. Rather, it offers 12 college and career pathways, each focused on a specific field. The school also emphasizes adaptive, inclusive, individualized, and project-based instruction, as well as competency-based programming.
For Kristy Topalovich, who works with students in the manufacturing and engineering pathway and serves as the curriculum implementation leader for Roosevelt's science department, this means her classes regularly incorporate hands-on science exploration—and Vernier technology plays an instrumental role.
"It's important to have different types of tools for my students to use as they explore their own interests," she said. "My goal is to provide opportunities for my students to engage in project-based learning to learn different scientific concepts."
In 2021, Topalovich acquired a Go Direct® Melt Station, a Go Direct pH Sensor, and multiple Go Direct Temperature Probes as part of a 40th anniversary educator grant from Vernier. These products have helped her develop educational programming that is tailored to each individual student and their postsecondary goals.
"I want my students to become familiar with the industry standard for science technology while they're at Roosevelt," Topalovich said. "And since this is a competency-based program, I really want them to leave my classroom with very specific skills that they can use in the career they choose."
Promoting Plastics-Related Programming
Roosevelt participates in a worldwide project called Precious Plastic that aims to increase the recycling and repurposing of plastics. Topalovich's students collect and shred plastic jugs and bottle caps, and then they use a compression mold in an oven or an injection mold to make lanyards, bowls, planters, and other items.
Topalovich said the Go Direct Melt Station, which measures melting temperatures of a solid (up to 260°C) and enables real-time graphing of the melting process, has been a great addition to her plastics-related and project-based programming.
"With the Melt Station, students who are interested in plastics have more options to explore," she said. "For example, they could say, 'Could we add this material to make the plastic more sustainable?' and then test it to see whether the composite material will melt in the oven at a certain temperature."
Looking ahead, Topalovich plans to use the Melt Station as part of a project in which students identify unknown materials based on their melting point.
Tying Everything Together with Vernier Technology
Emphasizing the importance of meeting her students where they are and offering learning opportunities specific to their interests, Topalovich has designed a project that involves using the Go Direct pH Sensor to test soil acidity.
"We talk a lot about sustainability and current environmental issues," she said. "Since many of my students have this interest, I wanted to be able to tell them, 'I have the technology that you need right here in my classroom to let you go in whatever direction that you want.' I'm so excited to be able to provide new learning opportunities for my students!"
Topalovich uses Go Direct Temperature Probes almost every day, along with the Vernier Graphical Analysis® app. She said this combination of probeware and software has helped foster student engagement and deepen understanding of STEM concepts.
"I think that whenever students can get their hands on something new, something approachable, something that is relevant to their existence, it's going to increase engagement," Topalovich said. "For example, melting ice might not be that exciting—but now that they have the temperature probes, they're seeing the temperature change in real time. They measure the temperature, they see that beautiful curve pop up from the data, and it ties everything together."
In addition, Topalovich said these sorts of hands-on learning experiences help students develop skills they will need to achieve postsecondary success.
"For any student who wants to go into manufacturing, engineering, or another type of science field, they need to be able to engage in data analysis, problem solving, and critical thinking," she said. "The Vernier technology helps them hone those skills through real-world applications, which will help them thrive, regardless of the career path they decide to take."
DON'T MISS AN ISSUE
Sign up for The Caliper
The Caliper newsletter is published monthly and covers urgent topics in STEM and education.