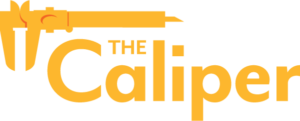 A place for insight, inspiration, and experiments.
A lack of diversity persists in the higher education pipeline for STEM jobs, especially in fields like computing and engineering, according to a recent report by the Pew Research Center.
For instance, Native Americans, Native Hawaiians, Pacific Islanders, and people who identify with more than one racial group earned just 4 percent of bachelor's degrees and 3 percent of advanced degrees in STEM fields in 2018.

Multiple organizations are working to change this trend, including the American Indian Science and Engineering Society (AISES). According to its mission statement, this national nonprofit is "focused on substantially increasing the representation of Indigenous peoples of North America and the Pacific Islands in STEM studies and careers."
AISES is based in Albuquerque, New Mexico, but supports 230 affiliated pre-college schools and nearly 200 college chapters across the United States and Canada. AISES focuses on awareness and retention for pre-college students, and it promotes access and success for college students.
"For nearly 45 years, AISES has filled a critical role in providing STEM opportunities for North American Indigenous and Pacific Islander students and professionals based on our mission," says Montoya Whiteman, senior director of marketing at AISES. "Through a three-pronged approach—student success, career support, and workforce development—we build capacity and leverage opportunities by providing scholarships, internships, mentorships, diverse programming, and events. Alliances with funders, sponsors, partners, and tribes amplify the AISES mission to help make diversity and inclusion possible toward lasting impactful change."
Here are some best practices AISES is using to increase the representation of Indigenous and Pacific Islander students in STEM degree programs and careers.
Ensure Students Get on a STEM Pathway Early
According to researcher Sue E. Berryman, the pool of future scientists begins to form as early as elementary school—and AISES offers multiple programs to help young students engage in STEM.
One example is the National American Indian Science & Engineering Fair, an annual event for students in grades 5–12. Individual students or teams of up to three students (at least one team member must be American Indian, Alaska Native, or Native Hawaiian) can submit research projects for this event.
In addition, AISES gives middle school and high school students the opportunity to develop project proposals for an Energy Challenge (EC). If travel is safe, students whose proposals are accepted get to present their projects to EC sponsors in Washington, D.C.
Other ways that AISES promotes early engagement in STEM include efforts to expand computer science opportunities for Indigenous and Pacific Islander girls (in partnership with the Women of Color in Computing Collaborative) and the Intel Next Generation of Native Coders: Applied Computer Science Principles and Career Readiness Course.
Offer Resources on Navigating College
Five times a year, AISES publishes Winds of Change, a print and digital magazine "with a single-minded focus on career and educational advancement for Indigenous peoples of North America and the Pacific Islands, with an emphasis on STEM," according to the AISES website.
Winds of Change provides Indigenous and Pacific Islander STEM students with tips and strategies for postsecondary success—both before they submit college applications and after they enroll in courses. Recent article topics have included
Information like this may not be specific to STEM, but it helps build a foundation for college success.
Provide a Comprehensive Set of Supports
Over the years, AISES has awarded Indigenous and Pacific Islander students nearly $12 million in scholarships. However, financial aid is just one facet of the organization's comprehensive support system.
"Native college students need professional mentorship and peer support in addition to scholarship support," according to the AISES website. "Students are most successful when they have a network of other Native students, as well as professionals who can provide ongoing support, while they are pursuing undergraduate and graduate studies. AISES provides exactly this critically needed support through its programming."
By promoting "the highest standards of education and professional excellence to widen the STEM workforce and grow sector support," AISES is committed to increasing the number of Indigenous and Pacific Islander engineers and scientists. This work is important, and it benefits all STEM fields—and society as a whole.
DON'T MISS AN ISSUE
Sign up for The Caliper
The Caliper newsletter is published monthly and covers urgent topics in STEM and education.