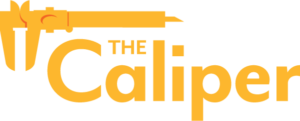 A place for insight, inspiration, and experiments.
With an emphasis on serving middle school and high school students, The GEMS Camp seeks to increase the representation of women of color in science and STEM. This Texas-based nonprofit was founded in 2010, and it offers holistic programming in five areas: academics, career, creativity, leadership, and service. According to its website, "The GEMS Camp is one of the few girl-centric organizations founded and led by a Black female STEM educator."
Saki Milton, the founder of The GEMS Camp, recently sat down with David Carter, STEM training director at Vernier Software & Technology, to discuss this innovative program. Watch their interview below and visit The GEMS Camp website for more information.
DON'T MISS AN ISSUE
Sign up for The Caliper
The Caliper newsletter is published monthly and covers urgent topics in STEM and education.