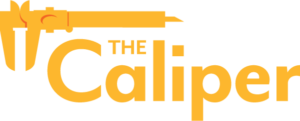 A place for insight, inspiration, and experiments.
Latinx scientists have made a measurable impact in the scientific community. With September 15 marking the start of Hispanic Heritage Month, now is a great time to introduce students to notable Latinx scientists, while offering hands-on investigations like these that connect to their areas of research.
Need a good starting point? Dr. Evangelina Villegas and Dr. Mario Acuña are pioneer Latinx scientists for their innovations and research in biology and physics, respectively.
Dr. Evangelina Villegas
Born in Mexico City, Mexico, in 1924, Evangelina Villegas was an ultimate scholar during a time when it was unfortunately not the norm for women to pursue higher education. She initially received a Bachelor of Science degree in chemistry and biology from the National Polytechnic Institute of Mexico before earning a Master of Science degree in cereal technology from Kansas State University and a Ph.D. in cereal chemistry from North Dakota State University.
Her education helped fuel her impressive career—and achievements—in cereal biochemistry. Villegas worked in industrial wheat quality and maize nutritional and protein quality labs, during which time she developed quality protein maize (QPM) alongside her colleague Surinder Vasal. QPM was proven to increase the rate of weight growth for those who consumed this type of maize versus conventional maize.
Why is this so important? According to the International Maize and Wheat Improvement Center (CIMMYT):
"A staple food in many developing countries, maize is deficient in the amino acids lysine and tryptophan, which are key protein building blocks. This means that people whose diets depend heavily on maize, without access to more varied food, are at risk for malnutrition."
The creation of QPM, which was only possible because of Villegas and Vasal's extensive work and time testing lab samples (sometimes up to 25,000 hours a year!), has supported better nutrition for millions of consumers worldwide. For this breakthrough innovation, the two received the World Food Prize in 2000. This marked the first time a woman received this esteemed recognition.
Dr. Mario Acuña
Mario Acuña, a Goddard senior fellow with NASA, was a pioneer in the field of planetary magnetism. According to NASA, his research work started at the very beginning of the space program, before satellites were put into orbit and when rockets and balloons were the research tools available. One of the sites for the rocket and balloon launches was Argentina, which was Acuña's home country and where he first started working with NASA.
Acuña was a foreign research assistant at NASA's Goddard Space Flight Center for three years until political unrest in Argentina brought him to the United States permanently in 1967. During his continued work with NASA, Acuña focused his time on aerospace instrumentation, experimental investigations of solar system magnetic fields, and plasmas.
Throughout his career and the different roles held, Acuña was involved in a number of NASA missions. These included Explorers 47 and 50, Mariner 10, Pioneer 11, Voyagers 1 and 2, Viking, the mission to Comet Halley, and others. He was also notably selected as the principal investigator for the Mars Observer Magnetic Field Investigation, which was later replaced by the Mars Global Surveyor Mission that arrived at the Red Planet in September 1997.
This published, award-winning scientist exemplified resilience and hard work, both of which are great traits to teach to students. In a statement published by NASA, he advised young learners and aspiring scientists "to believe in themselves and think less about money as a career goal."
"Above all, education, in particular math and science, gives you the freedom to choose what you do, rather than being told what to do."
To support your teaching about these scientists, we have compiled topical, hands-on investigations related to Villegas and Acuña's fields of studies that you can check out here!
Sources
DON'T MISS AN ISSUE
Sign up for The Caliper
The Caliper newsletter is published monthly and covers urgent topics in STEM and education.