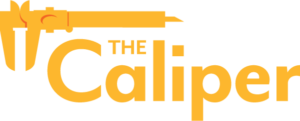 A place for insight, inspiration, and experiments.
This is an exciting time at Vernier Science Education! We are thrilled to share some big news that marks a significant milestone in our journey. We will soon be evolving from a partner-owned company to a company owned by a Perpetual Purpose Trust. This transition will empower Vernier to stay committed to our core mission and values and prioritize our social and charitable objectives far into the future.
By adopting this Perpetual Purpose Trust model, we are embracing a model that aligns us with some of the best, most socially-conscious companies operating today. And, in making this transition, we are reassuring our employees, customers, STEM educators, and community at-large that we are committed to long-term sustainability.
What does this mean for our community?
As science educators, you now know that Vernier Science Education will forever be a company that values and supports science education, teachers, and students by prioritizing our mission instead of our profits. You will continue to receive the great technology, service, professional development, support, and warranty that you've come to love and expect.
What's next?
This transformation at Vernier coincides with our CEO, John Wheeler, gradually stepping back from day-to-day activities after more than 30 years of service to our mission, but he will continue to play a pivotal role in guiding Vernier into a new era of innovation and purpose-driven sustainability.
Dave and Christine Vernier, our company co-founders, will continue to remain actively engaged in Vernier Science Education, offering their invaluable insights and support as the company embarks on this exciting new chapter.
"Vernier Science Education has always been driven by a deep commitment to advancing STEM education. As we transition to a Perpetual Purpose Trust, we're reaffirming our dedication to our mission and values for generations to come," Dave Vernier says.
"Christine and I are excited to continue contributing to the Vernier family and witnessing the positive impact this strategic move will have on educators, students, and the STEM community."
For more information about Perpetual Purpose Trusts, check out these articles:
DON'T MISS AN ISSUE
Sign up for The Caliper
The Caliper newsletter is published monthly and covers urgent topics in STEM and education.