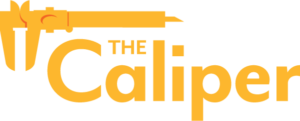 A place for insight, inspiration, and experiments.
Monitoring water quality is a great way to engage students in hands-on environmental science learning. For Louise Chapman's students, it has also provided opportunities to make a positive impact on their local community and environment.
As the environmental STEM resource teacher for Volusia County Schools in Volusia County, Florida, Chapman works with 10 high schools—but she rarely sets foot in a classroom. Rather, she teaches almost entirely in the field.
"My classroom, so to speak, is big, outdoors, and soggy," Chapman said. "I teach in a county park, where there's an estuary. I teach at the Marine Discovery Center, where we go out in boats. I teach at the county environmental center, where we can experience the Florida equivalent of a desert."
"STEM classroom teachers and I do similar work, in that we're using the same materials and equipment to teach science," she continued. "Unlike STEM classroom teachers, I sometimes teach in canoes."
Chapman has been using Vernier technology to engage her students in real-world learning experiences since the 1990s, when she taught high school science classes.
Over the 14 years she's been in her current role, Chapman has used a range of Vernier solutions. Some of the tools she and her students take into the field include
"Given that I teach in the wetlands, I have to have technology that's easy to use and fairly indestructible," Chapman said.
"And with Vernier technology, you don't just collect data—you also graph and analyze data. It's a great way to help students connect the dots between the science they're learning and what they're seeing in their environment."
Water Quality Data Collection with a Real-Life Impact
Many of the learning experiences Chapman delivers center on measuring and monitoring water quality. This work often leads to lessons about how human behavior can affect other living things.
"My students use the Vernier equipment for real field experiences," Chapman said. "For instance, right now, we're monitoring a nearby river that has experienced a decrease in water quality over the last four years."
"It used to be an 'A river,' that is, pristine, well-balanced, clean water with no extra fertilizer and plenty of plants and animals," she continued. "Today, the river is a D; it basically has a failing grade. We're losing our manatees, and we've lost most of our seagrass. It's a terrible situation."
However, Chapman also said she is hopeful that the data her students collect can help bring about solutions—in no small part because it has happened before.
On the Front Line of Scientific Investigations
Recently, Chapman's students played a role in helping restore the population of conchs (a type of sea snail) in a nearby creek.
Specifically, the students counted the conchs over time and noticed the numbers were dwindling. They also monitored water quality over the same period and noticed it was changing.
Chapman's students shared their data with county officials, who contacted the Florida Department of Environmental Protection. Eventually, the US Environmental Protection Agency got involved, and the area is now being restored.
"That sort of thing has happened a lot," Chapman said. "My students collect data using Vernier equipment, find out that something seems amiss, and report their findings—and then the authorities come out, conduct tests, and hopefully take action."
"My students have often been on the front line of scientific investigations," she continued. "They are doing hands-on learning and collecting real-world data, and their work has made an impact on our local environment."
Visit our website for more information about Vernier environmental science solutions and water quality resources.
DON'T MISS AN ISSUE
Sign up for The Caliper
The Caliper newsletter is published monthly and covers urgent topics in STEM and education.