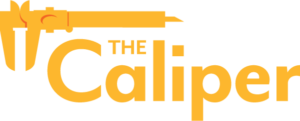 A place for insight, inspiration, and experiments.
We're always excited when educators share the ways they use Vernier products in their science courses—and we're always so impressed by their ingenuity. We will be showcasing at least one example of science education innovation in each edition of The Caliper.
When the pandemic forced instruction to go remote at Portland State University in Portland, Oregon, Dr. Thomas Hancock had to quickly make adjustments to his 300-level human anatomy and physiology labs.
"Traditionally, students work in small groups and have access to a lot of hands-on technology," he said. "Transitioning to an online format, we wanted to try and keep it simple but still engaging."
Going Remote
Hancock developed a remote lab format in which the teaching assistant acts as the subject—demonstrating the experiment in real time—and the class works together as one large lab group analyzing the data from the experiment.
"It's not completely perfect, but it has worked well," Hancock said. "It was nice to only have to distribute the equipment to the teaching assistant."
Physiology Lab with Vernier Overview with Dr. Hancock (Portland State University)
In the "Muscle Fatigue: Force Production and Electromyography" physiology lab that Hancock created, the teaching assistant uses a Go Direct® Hand Dynamometer and Go Direct EKG Sensors to demonstrate extended force production by muscles and muscle fatigue, as well as electrical activity in the muscle using electromyography.
Students then use Vernier Graphical Analysis™ Pro to analyze the data collected to help understand the principles of skeletal muscle force production and fatigue. Students also study how force production correlates with the EMG signal and how force decreases during fatigue. Finally, students identify the muscles that are being monitored with these techniques.
"In addition to teaching students about key physiology concepts, the goal is to really have the students work with and interpret the data," Hancock said.
"We want our students to be prepared to understand graphs and data in the real world, and Graphical Analysis Pro is helping them to do that."
Looking Ahead
Hancock and the Portland State Department of Biology are continuously looking to add more interactive, data-rich labs each week.
"We want to really help bridge what students are learning in lecture and make the experience as interactive as possible, even though the labs are being done remotely," Hancock said. "Being able to share data instantaneously online and have the students analyze it themselves has opened up a lot of opportunities for what's possible."
Dr. Thomas Hancock works in the Department of Biology at Portland State University as the coordinator for the human anatomy and physiology series. In addition to being a research scientist, he has taught for more than 20 years, including the last eight years at Portland State, his alma mater.
DON'T MISS AN ISSUE
Sign up for The Caliper
The Caliper newsletter is published monthly and covers urgent topics in STEM and education.