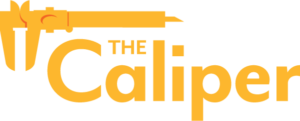 A place for insight, inspiration, and experiments.
Applying for a grant to fund your STEM education initiatives might feel daunting. However, this process doesn't have to be overly complicated or time-consuming—and if you're successful, it can be a huge benefit for your students and your school.
Whether you're new to grant writing or a seasoned pro, here are some best practices to help you prepare to successfully apply for grants to fund your STEM learning projects.
#1: Clarify Your Needs
To get started, identify your "what" and "why" for grant funding. Specifying your needs will help you build a foundation for all subsequent grant-writing work. Some questions to consider include
What critical difference will it make if funders invest in my project?
How will this project improve student learning?
What is my vision of learning after implementing the grant-funded project?
It is also helpful to think about how your project can meet students' needs, whether you can build on current projects in your community, and what technology and/or materials you will need for your project.
Be sure to talk this through with the necessary administrators, curriculum coordinators, and/or professional development leaders. In addition, you'll want to add up the costs of any materials, technology, consumables, and professional learning involved so that you have a sense of the size of the grant you will be requesting.
#2: Identify Potential Funding Sources
Next, look for who funds projects like yours and how you can apply. Start small—and local—and build from there. For instance, you might begin with education foundations, organizations, and businesses in your community and then branch out to small foundations with a local focus.
Here are some other ways to discover and research potential funding sources:
Search online guides—including our Grant-Writing Guide.

Reach out to the organization's grant officer or contact person.

Cold calls are generally OK.


Dive into the website.

Many organizations post examples of projects that have been recently funded.
#3: Make a Plan for the Proposal-Writing Process
This process typically involves three steps.
First, map out the proposal requirements. A spreadsheet can be a great tool for this task. After you've finished mapping out the requirements, be sure to do the following:
Create an annotated outline, noting how long each section needs to be and what has to be included.
Record any formatting requirements so that you will adhere to them from the beginning.
Determine the appropriate format and limits for the budget—which may not mirror the way you typically track budgets.
Secure letters of agreement from project participants or partners, if they're required.
Second, assign responsibilities (e.g., proposal coordinator, grant writer, external partner liaison) for the members of the proposal-writing team. Even if you are writing the funding proposal yourself, you'll want a reader to check everything, from spelling to whether you covered all the requirements.
Third, make a timeline. Work backward, starting with the submission deadline, and give yourself plenty of wiggle room. Most organizations have a firm deadline for proposal submission, and late proposals are automatically disqualified.
Now that you've done your research and planning, you're ready to start writing your proposal. For tips and helpful strategies, check out a recent webinar we presented in partnership with edWeb.
You'll come away with best practices from grant-writing pros—including a STEM educator who has successfully written proposals for over $120,000 in classroom and schoolwide improvement grants.
For more helpful tips and exciting opportunities for funding your K–12 STEM projects, as well as over 100 national and state-specific funding opportunities, check out our updated Grant-Writing Guide.
And be sure you're signed up to receive our email alerts to stay up to date on our upcoming grant opportunities.
DON'T MISS AN ISSUE
Sign up for The Caliper
The Caliper newsletter is published monthly and covers urgent topics in STEM and education.