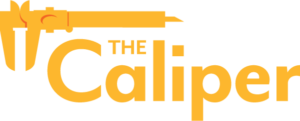 A place for insight, inspiration, and experiments.
Career and technical education (CTE) "provides students of all ages with the academic and technical skills, knowledge, and training necessary to succeed in future careers and to become lifelong learners," according to the national nonprofit Advance CTE.
To help states and educational institutions organize and deliver high-quality programming to the approximately 12.5 million high school and college students enrolled in CTE nationwide, Advance CTE provides the National Career Clusters® Framework.
According to the organization's website, this framework
"Serves as an organizing tool for CTE programs, curriculum design, and instruction"
"Functions as a useful guide in developing programs of study bridging secondary and postsecondary systems"
"Empowers [students] to choose the educational pathway that can lead to success in high school, college, and career"
Currently, the National Career Clusters Framework comprises 16 career clusters—one of which is Science, Technology, Engineering, & Mathematics (STEM).
Two Pathways, Unlimited Opportunities
The STEM career cluster "is focused on planning, managing, and providing scientific research and professional and technical services (e.g., physical science, social science, engineering)," according to Advance CTE's website.
Within the STEM career cluster are two pathways:
Engineering & Technology requires students to "study and apply principles from advanced mathematics, life sciences, physical science, earth and space science, and technology." Potential occupations related to this pathway include agricultural technician, computer programmer, and electrical engineer.
Science & Mathematics is geared toward students who want to pursue careers in which they "apply essential mathematics and science content and skills in a real-world context." Potential occupations related to this pathway include analytical chemist, geophysicist, and marine scientist.

Each pathway has a sample plan of study with suggested academic classes, as well as CTE and/or degree major courses, at both the secondary and postsecondary level.
The sample Engineering & Technology plan of study suggests that students take both AP Science and Engineering Innovation their senior year of high school, followed by both Chemistry and Engineering Design their first year of college.

The sample Science & Mathematics plan of study suggests that students take both Organic Chemistry and Scientific Research their senior year of high school, followed by both Physics and Advanced Applications of Science and Mathematics their first year of college.
Resources from Vernier
For students who are considering either pathway within the STEM career cluster, Vernier offers various resources that encourage applied learning and scientific exploration.

For students interested in the Engineering & Technology pathway, Vernier has many high school and college engineering solutions, including bridge- and structure-building activities.
Vernier also offers free software specific to bridge-building competitions, which are a great way to spark students' interest in learning how to use the engineering design process to build and test bridges.
In addition, for students interested in the Science & Mathematics pathway, one of many available resources is the lab book Organic Chemistry with Vernier, which features 26 experiments (including "Determining Melting Temperature") that promote hands-on science. 
Whether your students are interested in engineering, technology, science, and/or math, the STEM career cluster can act as a road map (or at least a jumping-off point) for postsecondary success—and Vernier products can provide support and innovation along the way.
DON'T MISS AN ISSUE
Sign up for The Caliper
The Caliper newsletter is published monthly and covers urgent topics in STEM and education.